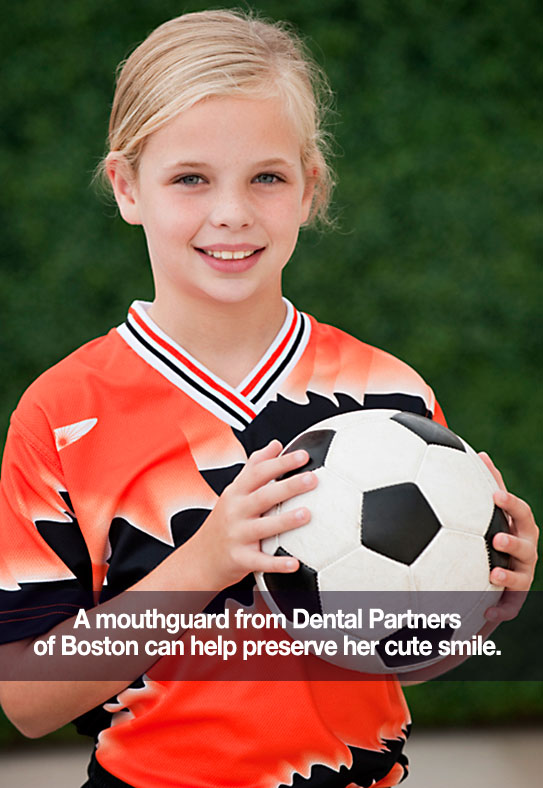 THERE'S NOTHING QUITE LIKE THE RUSH OF COMPETITION; The sweat, the dirt, and the satisfaction of a game well played. But have you ever been hit in the head with a ball? We know how it is. It's just one of the risks we take for the sake of the sport. The only problem is that contact sports carry a huge risk of oral damage. Remember that it's all fun and games until someone loses a tooth.
Despite urging from health professionals, not enough people are using mouth guards when they play sports. Mouthpieces should be used whenever there's a risk of contact with other athletes or with hard surfaces (like the ground). Mouth guards are required for hockey, lacrosse, and football, but you're just as likely to get hit during basketball, baseball, and even soccer.
Mouth Guards Are Handier Than You Realize
Did you know that mouth guards can do even more than protect you from a chipped tooth? They can also prevent concussions and even help relieve the pressure of clenched jaws. Here at our practice, we offer custom-made mouth guards for anyone from professional athletes to backyard pick-up game players. No needles or x-rays are needed, just a quick cast of your teeth so that we can create a mouth guard which fits your bite exactly.
Kids Are Especially At Risk
Kids are especially at risk for oral injuries sustained during sports. 7 in 10 parents say that they worry about their kids getting hurt in organized sports. But only 33% have their kids wear sports guards. Protect your child from the pain and your wallet from emergency care by making sure they're wearing a guard—not just during the games, but also at practice. Besides cheering them on, it's the best thing you can do for your kid while they're on the field.
Skip the bubble wrap and contact us to set up an appointment for a mouth guard fitting. We'll have you back on the court in no time. And once you've got your sports guard, show us your game face on our Facebook page. We love hearing from you!

As always, thanks for the trust you place in us. We're happy to be your dentists.