---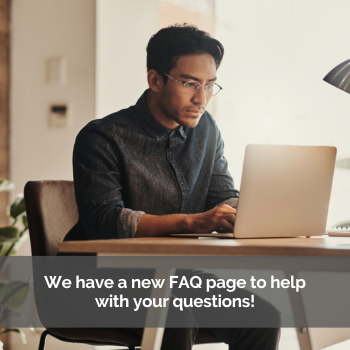 We are thrilled to announce the launch of our brand new Frequently Asked Questions (FAQ) page, designed with your needs in mind. At Dental Partners of Boston, we believe that informed patients are happy patients, which is why we have curated a comprehensive FAQ section addressing a wide range of topics related to your dental health and our practice. We understand that navigating insurance, understanding dental procedures, and grasping practice policies can be overwhelming. That's why we've put together this resource to empower you with knowledge and provide clarity on these crucial aspects of your dental care journey.
1. Insurance and Financial Matters:
Understanding your dental insurance and the associated financial matters shouldn't be a hassle. Our FAQ page delves into the intricacies of insurance coverage, explaining terms, processes, and what you can expect from your insurance plan. We break down complex concepts into simple, easy-to-understand language, ensuring that you are well-informed about your financial responsibilities and available options. Whether you have questions about co-pays, deductibles, or coverage limitations, our FAQ page is here to guide you.
2. Dental Procedures and Services:
Cosmetic Dentistry and Dental Implants are two areas we specialize in, and we are passionate about helping you achieve the smile you've always dreamed of. Our FAQ section provides detailed insights into these procedures, explaining the benefits, the process, and what to expect before, during, and after treatment. From teeth whitening and veneers to dental implants, our FAQs cover a range of cosmetic and restorative dental services, ensuring you have a clear understanding of the transformative possibilities available to you.
3. Practice Policies and Appointment Information:
We understand that every dental practice has unique policies and procedures. Our FAQ page outlines our practice policies, appointment scheduling process, cancellation policies, and emergency protocols. We want you to feel confident and comfortable when you visit our practice, and our FAQ section aims to address any uncertainties you may have. Knowing what to expect before your appointment can enhance your overall experience, and our FAQs are designed to provide you with all the necessary information.
We Value Your Understanding and Education:
At Dental Partners of Boston, patient education is at the heart of what we do. While our FAQ page serves as a valuable resource, we want to emphasize that your questions are always welcome. Our team is here to assist you, and we encourage you to contact us directly if you need further clarification or have specific concerns. Your understanding of your dental health and the services we provide is essential to us, and we are dedicated to ensuring you have access to the information you need to make informed decisions about your oral care.
---