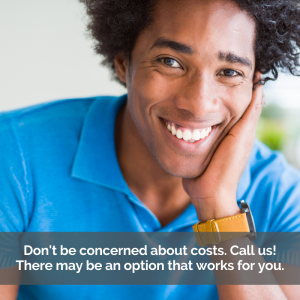 We realize that finances play a role when we recommend dental implants as an option to replace missing teeth. Implants are the ideal solution because they feel and function just like a regular tooth. It's essential to keep the bone structure healthy as well, which an implant will ensure, unlike other tooth replacement options such as dentures. We don't want our patients to believe that without the cash to pay for the treatment, they won't be able to afford dental implants.
Please don't consider dental implants to be a luxury option only. Putting off the treatment will only put your oral health, and your overall wellbeing, in jeopardy. At Dental Partners of Boston, we understand that affording dental work isn't always easy. So, that's why we have a variety of options at your disposal.
The following is how we try to make dental implants accessible to everyone.
We Talk To Your Insurer About Dental Implant Coverage
You may not have experience dealing with your insurance company often. You may not know what to say or know what questions to ask, but you don't need to because we'll do it for you. Our experienced team will speak to your insurance company to find out what they cover and how we can make things work for you.
All you have to do is contact us for an exam and consultation. At your appointment, we will gather your necessary insurer details, such as the name of the company, phone number, and policy reference. Our advisors are experienced and dedicated, which means we'll do the hard work and report back with the findings.
We Accept A Range Of Payment Options for Dental Implants
If your insurance policy does not cover you, you can use your flex spending or health savings account as dental implants are classified as a qualifying medical expense.
A payment plan is a possible arrangement. Unlike other dental practices, we create your schedule to your specific needs. This ensures the amount you pay back each month is affordable and doesn't put you under any undue pressure. During your consultation, we will gather some financial details from you to determine what is agreeable for you and us.
Contact Dental Partners of Boston
After years of providing quality dental implants to patients, we understand how treatment may seem out of reach due to costs. We do everything to make our services affordable and will work with you so you can have the care you need. Please give us a call today or request an appointment, and we'll go over all the details and options together.