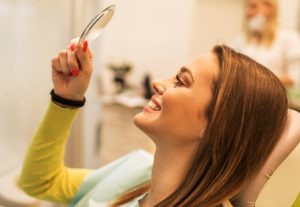 At Dental Partners of Boston, we provide cosmetic dentistry services along with many other kinds of dentistry. If you are new to the area, or maybe your old dentist isn't working out for you, you might be wondering how you can find a great cosmetic dentist you can rely on.
You can trust us to provide a comfortable environment and great quality care.
Our team of dentists, dental hygienists, dental assistants, and the rest of our staff at Dental Partners of Boston is committed to you, the patient. We will listen to your concerns and take them seriously. We work with you to create an individualized dental plan to keep your oral hygiene in great shape. We can work with you for both maintenance and restorative cosmetic dentistry needs. We know that a healthy, bright smile is important to many of our patients, too. We will work with you to achieve the smile you want.  
We know that the relationship between the dentist and the patient is highly important. It is just as important as the quality of the procedure. We work to provide you with the best of both. We create a warm, welcoming environment along with modern, up-to-date dental procedures.
We offer cosmetic dentistry and much more.
We provide a place for all of your dental needs. Our offices provide specialists in many areas of dentistry. This means when you come to us you are getting a team that works together to provide high-quality dental health services. Our specialists work together for you benefit. You do not have to go to many different offices for different procedures and kinds of dentistry. So, if you come to see us for cosmetic dentistry services and then need treatment for a periodontal issue, our dentists can confer together and help you.
Another way to ensure you are finding a reliable cosmetic dentist is to look at reviews. Our website offers many patient reviews. .We encourage you to read over them and see for yourself how our patients feel about our practice.
Call us to schedule a consultation.
If you are looking for a cosmetic dentist you can rely on, give us a call to schedule a free consultation. Our team at Dental Partners of Boston is happy to help. Coming in for a consultation is a great way to get a feel for our office and meet our staff.