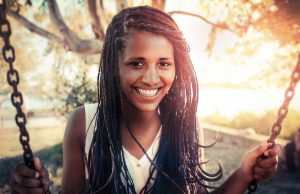 Cosmetic dentistry is a perfect solution for one hoping to improve their appearance. While cosmetic dentistry improves your appearance, it also improves your overall oral health.
Cosmetic dentistry allows someone with missing teeth to have them restored. For example, dental bridges have the ability to help a patient to speak more clearly thanks to new dental crowns.
If you need a Boston cosmetic dentist, now is the time to visit Dental Partners of Boston for a consultation. Cosmetic dentistry does provide life-changing procedures. Here are just a few things you can expect from effective cosmetic dentistry services.
Prevent Dental Damage
Several cosmetic dentistry procedures prevent additional dental problems. If you have a badly infected tooth that already has dental fillings, one solution is a dental crown. Replacing the fillings with a dental crown is a great way to protect the root of the tooth from additional damage. A dental crown covers the root of the tooth, allowing you to maintain the aesthetic look for your smile.
Preventing Dentures
If you have teeth extractions, you already know the frustrations that can come along with that. Extractions leave large holes in your smile, making it hard to eat, talk, and even smile. Some people cannot afford dental implants and don't want dentures. A dental bridge is a great way to restore your smile by using the bridge anchored to two healthy teeth. The bridge provides a patient with a replacement tooth and a restored smile.
Improved Speech
Cosmetic dentistry allows several benefits for individuals dealing with speech problems. Using cosmetic dentistry, we can fix gaps between teeth. Gaps can often cause speech problems as it changes the sound when you press your tongue against the teeth while talking. Cosmetic dentistry can change the shape and size of a tooth, which can impact your speech. Proper alignment of teeth can alter speech as well, increasing the overall impact that cosmetic dentistry does provide.
Fixing Cracked Teeth To Prevent Painful Dental Procedures
A small hairline crack in a tooth might not sound like a large issue, but left untreated it can be a massive problem. A little crack can cause bacteria and plaque to build up and lead to infection within the dentin. Compromised dentin can easily lead to several oral health problems. Root canals and extractions are the most invasive treatments that can be prevented with early intervention once the crack presents itself. Call Dental Partners of Boston today to schedule an appointment and gain more information about our Boston cosmetic dentistry services.