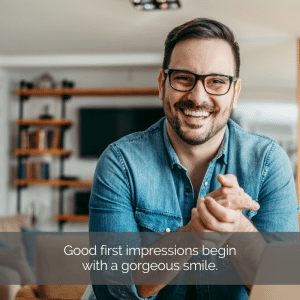 Consider the first impression you make at work or when meeting new people. So much of that comes down to your initial smile and how confident you are sharing it. If you have stained or crooked teeth it's understandable that you will be a little self-conscious, but that little moment can make all the difference. If you want to achieve the perfect smile, here are four ways you might consider restoring your smile at Dental Partners of Boston through cosmetic dentistry.
1. TEETH WHITENING
So you have perfectly straight teeth, but the trouble is they seem to be a little dull? It's so easy to stain your teeth with coffee, tea, wine, and general consumption. Your teeth may not appear as white as they used to, or not as white as you wish they did. We can help with in-office professional teeth whitening treatments.
2. DENTAL CROWNS or DENTAL IMPLANTS
Sadly, there is a high percentage of adults in the United States that are missing teeth or living with cracked teeth. Oral health is neglected, but when there are options like dental crowns and dental implants, patients need not suffer through tooth loss or pain. A dental crown is usually the ideal solution when a tooth is decayed or broken. A crown will restore the chewing surface of the tooth so you can eat and even in some cases, speak normally. Dental implants are our recommended solution for missing teeth. When an implant has integrated with the bone structures of your mouth, it will feel just like a natural tooth. We will create it to look like it belongs in your smile, so cosmetically, it won't stick out. No one will know you have an implant, you may even forget it's there.
3. VENEERS
If your teeth look and feel a bit worn out, you may be a good candidate for dental veneers, porcelain laminates that are bonded to the front of your teeth. It's normal for teeth to begin to show the aging effects of daily wear and tear. For example, stains from certain foods we eat, grinding our teeth as we chew. You may choose to consider veneers to restore the beauty of a smile that has become damaged or discolored.
4. TEETH ALIGNMENT
If you find yourself looking critically at the alignment of your teeth, wishing they were straighter, even as an adult there are solutions. We offer traditional braces, but most patients are electing to use Invisalign to achieve the straight-toothed smile they want. The benefits of using Invisalign are many. They're clear, so others won't notice you're wearing them. They don't use any wire that may irritate the inside of your mouth. The length of time needed to wear is shorter than it would be with wire braces. They're removable which makes eating and cleaning your teeth easier.
With the demand for cosmetic dentistry options on the rise, we offer services that not only increase the beauty of your smile but correct dental problems. Please give us a call or schedule a consultation today. We look forward to meeting you.