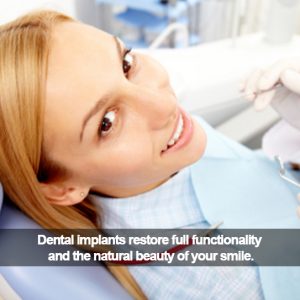 Whether you are suffering one missing tooth or you have multiple teeth missing, dental implants are one of the standard procedures that we recommend as a solution for our clients. Dental implants act as a true replacement for teeth; restoring full functionality to your mouth and renewing the natural beauty of your smile. However, it is crucial that when a dental implant is done, it is done right the first time. To ensure that your dental implants are done right the first time, you'll want to ensure that you have a skilled doctor. Here at Dental Partners of Boston, we just don't have one skilled doctor who specializes in dental implants—we have three!
Our Skilled Dental Implant Doctors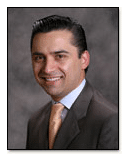 Dr. Sergio Guzman has been practicing dentistry since 1996 and has been Dental Partners of Boston since 2005. He specializes in the diagnosis, prevention, and treatment of periodontal diseases. He ensures that he is on the cutting edge of dental techniques for dental implants including immediate function protocols like Teeth-in-a-day, All-on-four, and Teeth-in-an-hour. Dr. Guzman has been named one of America's top dentists for eight consecutive years by the Consumers' Research Council of America.
---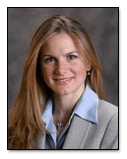 For over seventeen years, Dr. Maria Cardenas has been one of leading professionals in the field of dentistry. Her passion is dental esthetics. As a result, she has honed her skills and talents in porcelain veneers, ceramic restorations, mouth esthetic reconstructions, and of course dental implants. She utilizes Digital Smile Design to carefully analyze and plan your esthetic treatment through the use of video and digital photography.
---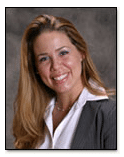 And finally, Dr. Carolina Mujica is the third skilled dentist at Dental Partners of Boston specializing in work with dental implants. She has years of practice behind her and has dedicated her education and life to providing the best dental care possible for patients that she cares for. These three dentists at Dental Partners of Boston are skilled practitioners for their field and are ready to help you with your dental implant needs.
---
If you receive a dental implant from a surgeon who is not skilled, then there are numerous complications that can arise. Fractures, nerve loss, and bone loss are just a few of the things that can occur if a dental implant is not placed in the mouth properly. For the sake of your overall health and your oral health, it is important for your dental implants to be done right the first time.
How Do Dental Implants Work?
Dental implants essentially are replacement teeth that are designed to match your natural teeth. When utilized properly, dental implants act as a strong foundation for your mouth—a replacement for the tooth roots. Dental implants offer the following benefits: easier eating, improved comfort, improved speech, and improved appearance. The procedure can require multiple stages and it varies based on the patient's unique circumstances, but the team at Dental Partners of Boston is skilled and will customize a dental implant treatment plan just for you.
Dental Implants: Renew Your Smile
If you have any questions regarding dental implants that we have not answered, please get in touch with us immediately! We are available to address your concerns about dental implants while making sure that you're properly educated on when to receive dental implants, what the procedure looks like, and why it is important to have a skilled doctor handle your dental implants. We have years of experience in dental implants between our three skilled doctors: Dr. Sergio Guzman, Dr. Maria Cardenas, and Dr. Carolina Mujica. Whether you want to learn more about dental implants or make an appointment to receive a dental implant, Dental Partners of Boston is here to help you!