Finding the right dentist can make a huge difference in your oral health. Some dental practices do not have the training and experience needed to handle complex dental procedures. Patients with oral health history problems need to work with the best dental practice in Boston if you want to avoid critical problems with their oral health. What may seem like a simple cavity could turn into a major abscess. Failure to visit the right dental office could leave you facing preventable invasive dental treatments. If you are looking for a dental practice in the Boston area, here are five tips to help you get started.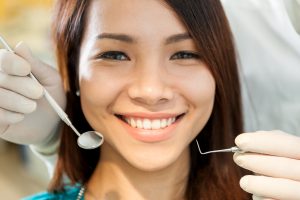 Tip # 1 – Research Dental Reviews
It pays to do your research when seeking out a dentist. Do other patients feel this dental office provides the best service available? If the dentist has a good reputation, it will go a long way in helping you trust this person with your oral health needs. You can review some of the current dental patient experiences online. You could also review their website to read testimonials and find actual before and after treatments.
Tip # 2 – Awards and Recognition
Another way to find a quality dentist is by finding out if they have been awarded or recognized for their work. Any time you are seeking the best dental practice in Boston, you want to keep this information in mind. Awards help to show you what the dental office can provide, and the fact that they are experts in this field.
Tip # 3 – Scope of Work
While you may not have a lot of dental problems now, you could have more in the future. Determine if you will be the only member of your family visiting the dentist, or if you plan on having several people go to the dental office for treatments. How much dental work do you need? Some people only need annual visits to the dental office while others will need extensive work to restore their smile. Look for a dental office that will be able to provide you with the best treatments for your oral health.
Tip # 4 – Schedule a Consultation
A great way to find a good dentist is by scheduling a consultation to meet with the dentist. You want to get a sense for how they interact with you and your family members, and to make sure your personalities get along. You will need to trust this person to help you with your oral health needs, so it pays to find someone you can trust.
Tip # 5 – Convenience
Location is one of the critical factors for some patients when looking for a dentist. Is the office in a convenient location? Can they provide emergency treatments for serious oral health issues?
Everyone has certain criteria they use when seeking a quality dentist. We hope these tips will help you find a dentist you can trust. If you would like to learn more about our services, please contact our office to schedule a consultation today.