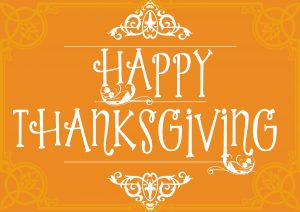 At Dental Partners of Boston, we are thankful we get to be your Boston implant dentist. All of us here are excited that November is upon us. We can't wait for Thanksgiving to get here. Because, at least for us, we can't wait to eat some of our favorite foods and enjoy some downtime with those we care about. Just thinking about the Thanksgiving table makes us hungry. There are so many yummy things to eat like pumpkin pie, mashed potatoes, turkey, and rolls.
Fall is full of fun!
While the cold weather might seem not so fun, there are so many great things about fall and the holiday season. There is excitement in the air, and there is time to ponder and reflect on the things in our lives that make us happy. We hope you will get to enjoy some of your favorite fall activities and spend time with those you care about during this November.
This time of year is also filled with unique activities and beautiful colors. We love to see the leaves as they fall off the trees and coat the ground. Children and dogs run around and play in the leaves, and the brisk fall air makes cozying up inside that much warmer and sweeter.
We are thankful for many things at Dental Partners of Boston:
Great food

Fall air

Spending the holidays with family and friends

Colorful leaves

Our loved ones

Cozying up next to a fire or heater
Dental Partners of Boston is Grateful for You!
And, we are especially grateful for you, our patients.
You all make the work we do worthwhile and fulfilling. We love to help people have a smile that gives them self-confidence. We love to work with you to create a bright, happy, healthy smile. All of you make our jobs enjoyable and fun. We thank you for the opportunity of getting to know each and every one of you. We are grateful you have chosen us for your dentistry needs.
All of us at Dental Partners of Boston wish you and yours a Happy Thanksgiving! We hope you have a great holiday and get to enjoy some of your favorite foods with your family and friends.