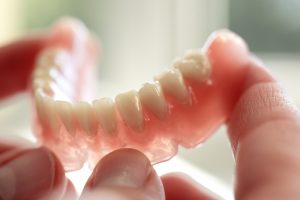 The work specialty dentistry requirements are often needed to maintain a healthy mouth and beautiful smile. Patients dealing with tooth loss, jawbone problems, and other dental issues seek out treatment from a prosthodontist. What is a prosthodontist and how do they differ from a general dentist? Here are some things you need to know if you are seeking care from a Boston prosthodontist.
What is prosthodontics?
Prosthodontics is one of nine dental specialties recognized by the American Dental Association. These are Dentists with an advanced degree in dentistry procedures. A prosthodontist will complete three additional years of schooling to provide services related to Prosthodontics focus on restoration and replacement of teeth.  Many dentists with this advanced degree will help patients dealing with difficult procedures including dental implants, dentures, and temporomandibular disorders (TMJ/TMD).
Replacing Missing Teeth
Prosthodontists have additional training in dental implants. When a patient is seeking a smile makeover due to a missing tooth, or they simply want to restore their smile, a prosthodontist is a wise choice. The loss of your natural teeth is the most invasive dental procedure. While many general dentists are now offering tooth replacement options, prosthodontists have the proper training needed to determine the right dental implant, and will be able to perform the treatment to provide long-term success.
Cases that are difficult require the work of a prosthodontist to ensure color matching, and complicated bite issues are addressed correctly. Many patients are able to receive teeth in a day, all on four dental implants, dentures, TMD/TMJ, and other specialty dental treatments thanks to our in-house prosthodontists. A prosthodontist can help with a vast range of dental issues starting with an in-house consultation to determine the extent of dental procedures needed all the way to treatment and follow-up care.
Smile Enhancement
Some patients are embarrassed by their smiles due to staining, crooked and cracked teeth, and missing teeth. If you do not like to share your smile due to embarrassment, you need to contact our office. We are dedicated to providing patients with affordable, long-term solutions to improve and enhance your smile. Some of the procedures we provide in our Boston dental office include:
Placing crowns/caps on teeth to improve the shape, color, and function of a tooth

Using veneers to improve problems with tooth gaps and staining

Advanced bonding treatments to change tooth shape and fill in gaps

Dental implants to replace single or multiple missing teeth

Dentures and all on 4 dental implant supported devices
Call our office today to schedule your consultation and be on the road to a smile you can be proud to share with others!