DENTAL PARTNERS
OF BOSTON

AT Fort Point
DISCOVER EXCEPTIONAL DENTISTRY AT DPB FORT POINT, BOSTON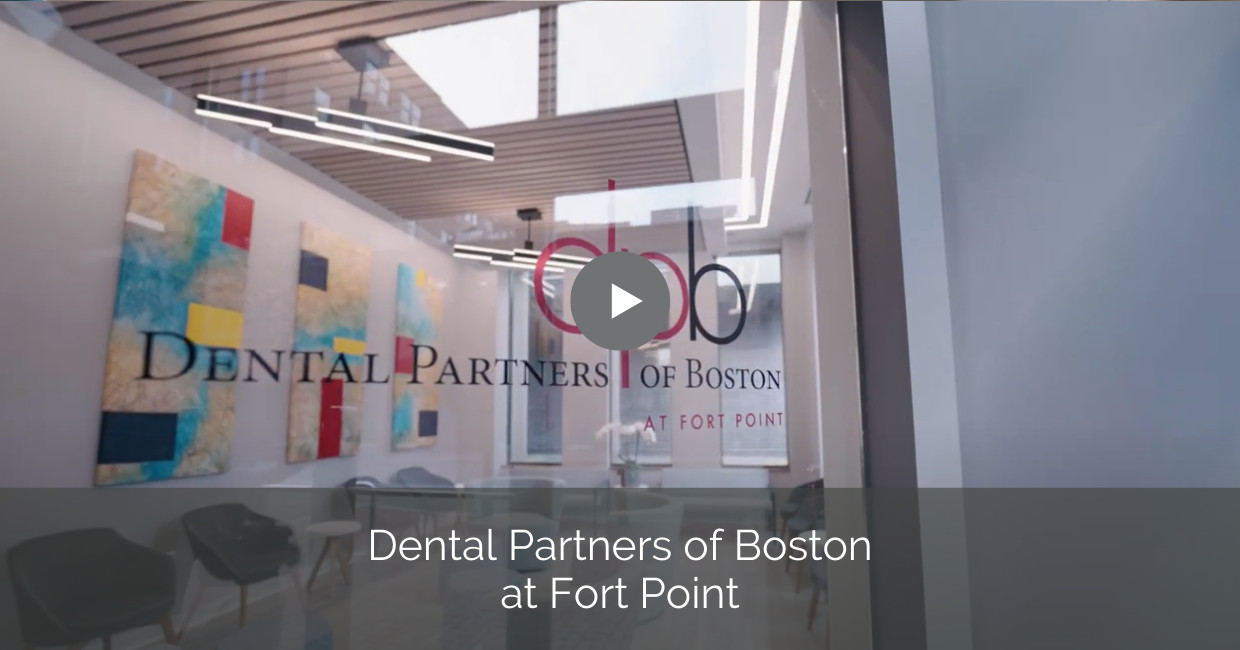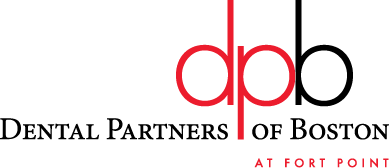 ---
DPB Fort Point
46 Farnsworth Street
Boston, MA 02210
(617) 802-6888
Hours
7:00 AM to 4:30 PM
Monday through Friday
For New Patient Exams and Dental Cleanings, and Existing Patient Dental Cleanings, click the button to book your appointment online.
Experience the very best dentistry has to offer. Contact us today.
OUR STORY
We opened our doors because we saw a need for an all-in-one dental practice that addresses whole-mouth health. We believe that by working together as a team, we can improve the outlook for all of our patients and best support them in their decisions about their oral health. Because of this approach to dentistry, we have been recognized as one of the best dentist offices in the Boston area.
Our vision is to become the finest patient-centered practice in dentistry. To reach out beyond the standards of care providing a caring and sophisticated ambiance. To create state-of-the-art facilities where all dental needs are addressed by a distinctive group of specialists and support staff. To offer our patients comprehensive dental services available every day of the week.
OUR MISSION
Your oral health is the foundation of a long and healthy life. Having good oral hygiene can reduce your risk of developing many serious illnesses, including heart disease and diabetes. At Dental Partners of Boston in Fort Point, our mission is simple—a commitment to exceeding our patient's expectations.
"We draw upon our vast experience across every facet of dentistry and the most up-to-date science and technology to create custom dental treatment solutions. It's our commitment to excellence that helps our patients to realize their highest level of dental health. Within an atmosphere of trust and compassion, we pledge to explore every available option to guarantee our patient's comfort and total satisfaction."

-DPB Mission Statement
We have assembled a team of some of the best dentists in Boston in all specialties to ensure that you receive expert care with every procedure and treatment. Our team includes some of the most talented dentists, cosmetic dentists, orthodontists, and periodontists to provide dental care in the Fort Point, Boston area. Whether you need general dentistry or an advanced procedure, you can get all the dental services in one place.
WHAT SETS DPB APART?
At DPB in Fort Point, we take a multi-disciplinary approach to dental care and commit to building long-term relationships with each of our patients. Not only is this more convenient for our patients, but it also allows us to get to know your mouth better than anyone else. It also allows us to better collaborate with our specialists to provide the most precise treatment possible. Once we have determined the best course of action, we use state-of-the-art technology and the most innovative research-backed techniques to provide you with the best results possible.
DENTAL SERVICES IN FORT POINT, BOSTON
Because your oral health is so important to your overall health, we want to make sure that you feel comfortable with every member of our staff. We take the time to listen to your concerns to ensure that your needs are met and that you continue to receive the care you need. Our goal is to provide exceptional one-on-one care backed by a team of some of the leading dental specialists in the Boston area, including Fort Point. Once we have thoroughly assessed your oral health, we create a personalized dental plan tailored to your exact needs to ensure you have the best possible outcome.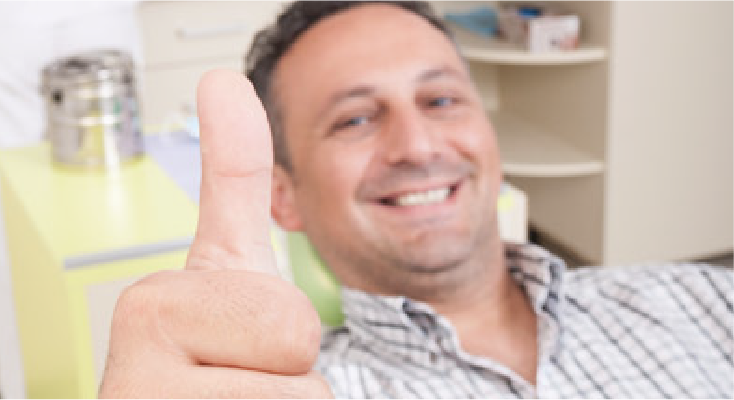 COMPLETE ORAL EXAMS
Complete oral exams will ensure you keep your smile bright and healthy. The exam consists of digital x-rays, oral cancer screening, gum disease evaluation, tooth decay screening, occlusion analysis, and smile analysis.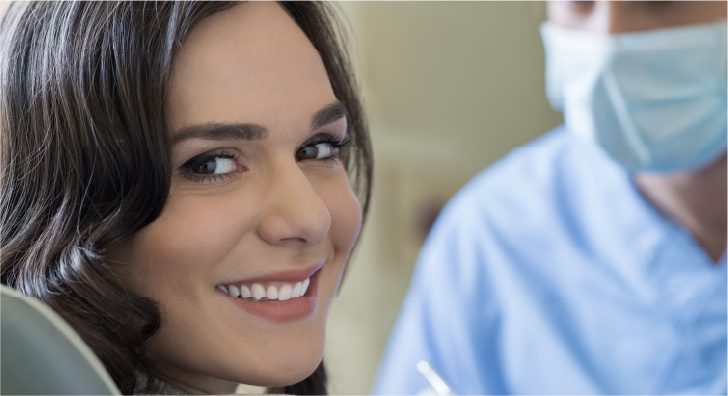 TEETH WHITENING
There are methods available to whiten teeth that have been discolored or stained. We proudly offer both take-home and in-office teeth whitening options that will give you a bright, white, and beautiful smile.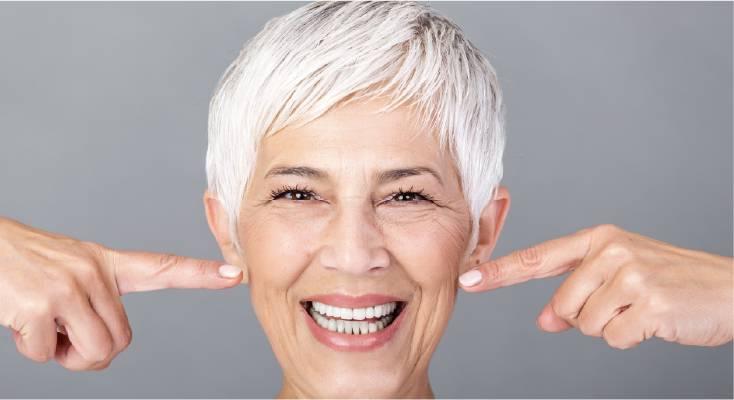 DENTAL CROWNS
Misaligned, discolored, and misshaped teeth can be repaired with the use of dental crowns. We strive to provide high-quality crowns; a great treatment option to restore your smile, and protect or cover damaged teeth.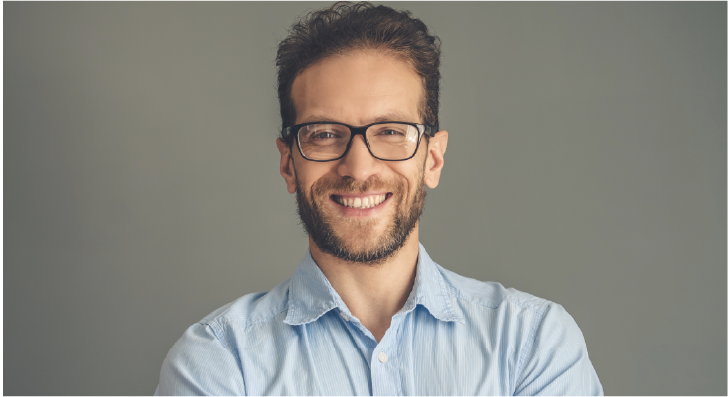 RECEDING GUMS TREATMENT
It is important to avoid the complications that come from gum recession. We are committed to helping you by providing effective treatments and cleaning techniques that will promote healing and healthy gums.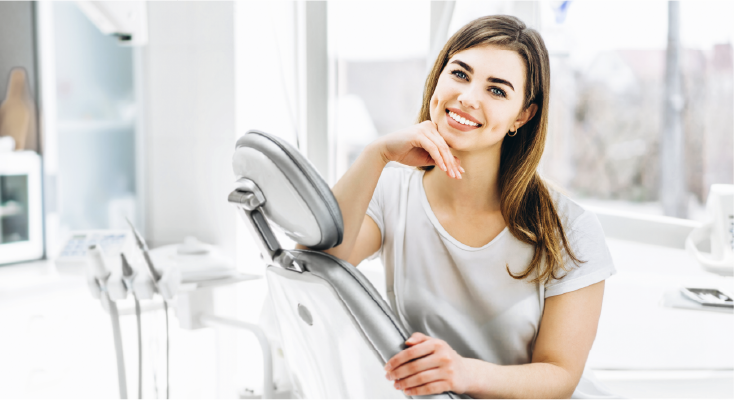 COMPLETE SMILE MAKEOVERS
If your teeth have been damaged due to injury or disease, or if you have always wanted to improve the look of your smile, we proudly offer multiple solutions to help you achieve a bright and beautiful new smile.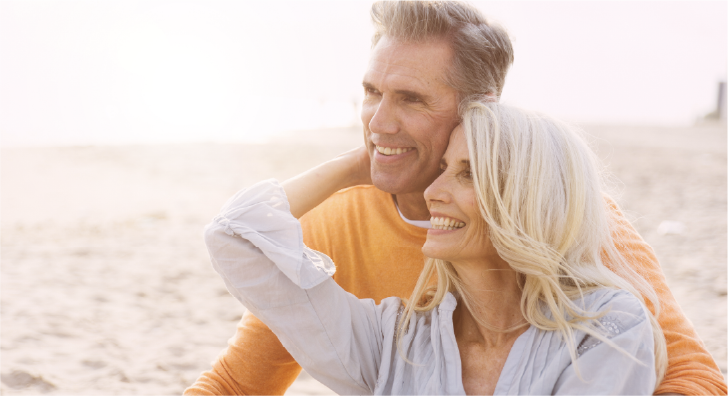 DENTAL IMPLANTS
Extremely beneficial for people who are suffering tooth loss, dental implants will fully restore dental functionality and oral health by replacing missing those missing teeth. Dental Implants look and feel natural.
SCHEDULE YOUR INITIAL CONSULTATION TODAY
If you are ready to meet our friendly team in Fort Point, Boston, and enjoy expert care, give us a call today to schedule your first appointment. We can't wait to help you get a healthier smile!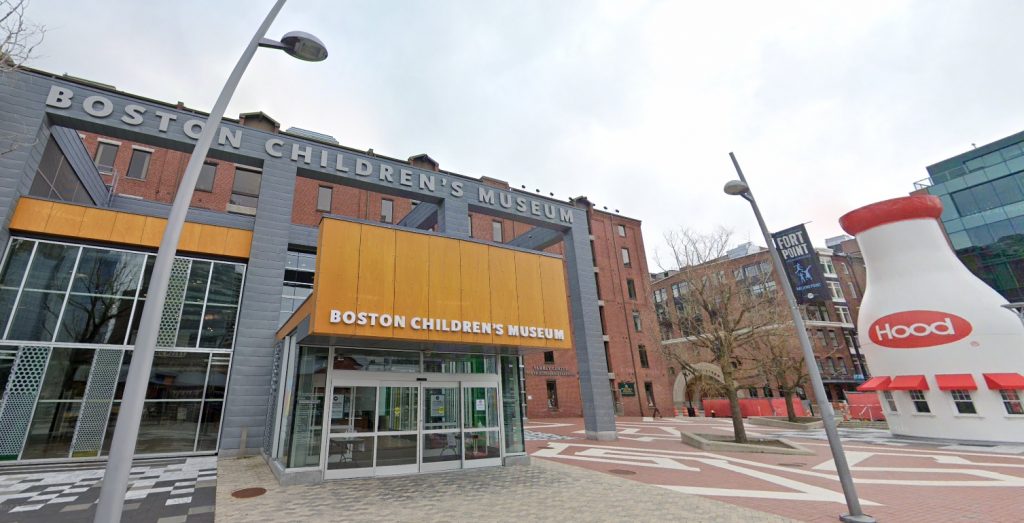 Boston Children's Museum: This museum is a great place to take kids of all ages. It has exhibits on everything from dinosaurs to the human body. There is also a giant milk bottle outside the museum that is a popular photo spot. Boston Children's Museum is the second oldest children's museum in the United States. It is a great place for children to learn and have fun. It is also a great place for families to spend time together. The museum is open year-round and admission is free for children under the age of one.
Some of the most popular exhibits include:
The New Balance Foundation Climb, a three-story climbing structure that allows kids to explore different heights and challenges.
The Fantastic Forts exhibit, where your young ones can build their own forts out of a variety of materials
The STEAM Lab, where your children can explore science, technology, engineering, art, and math through hands-on activities.
PlaySpace, a special exhibit for children ages birth to three.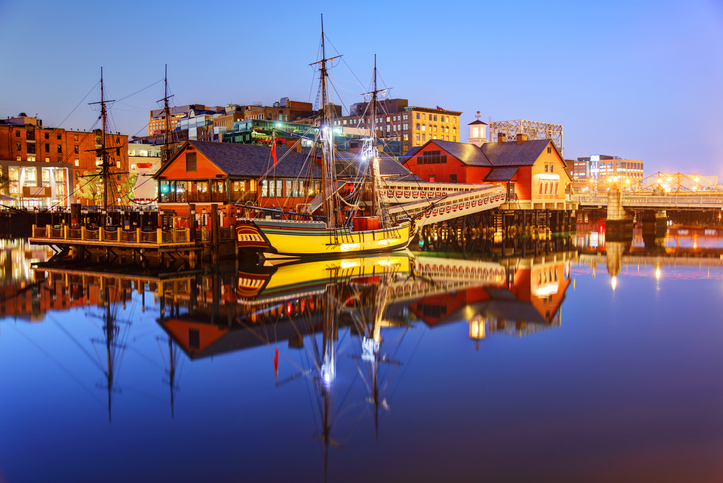 Boston Tea Party Ships & Museum: This museum is a floating museum that commemorates the Boston Tea Party, a protest that occurred on December 16, 1773. Visitors can see the ships that were used in the protest and learn about the events that led up to it.
The museum features two full-scale replicas of the ships that were involved in the Boston Tea Party, the Dartmouth and the Eleanor. Visitors can board the ships and learn about the events that led up to the protest, as well as the role that the ships played in the American Revolution.
The museum also features a variety of interactive exhibits, including a "virtual reality" experience that allows visitors to feel like they are actually participating in the Boston Tea Party.
The Boston Tea Party Ships & Museum is open year-round.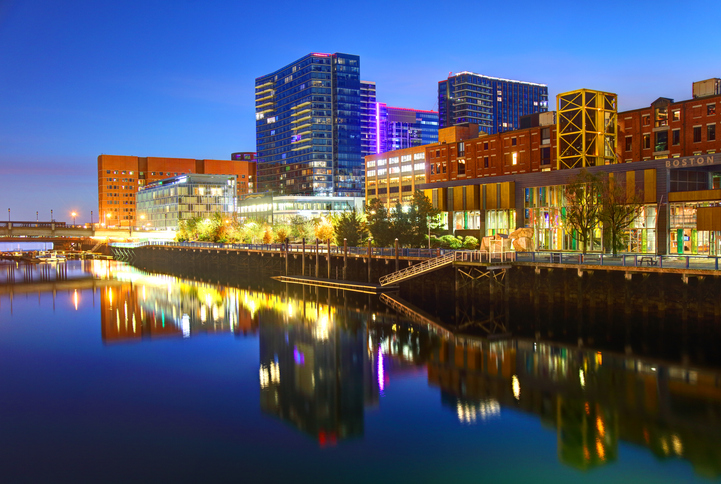 Fort Point Channel: This is a scenic area that is popular for walking, biking, and kayaking. There are several restaurants and bars located along the channel. There are also several places where you can rent kayaks and canoes. It is a great place to get some exercise and enjoy the views of Boston. There are several paths that run along the channel, making it easy to get around.
Have a picnic or go on a boat tour. Several companies offer boat tours of the Fort Point Channel. This is a great way to see the channel from a different perspective and learn about its history.
The Boston Children's Museum and the Boston Tea Party Ships and Museum are also in the area.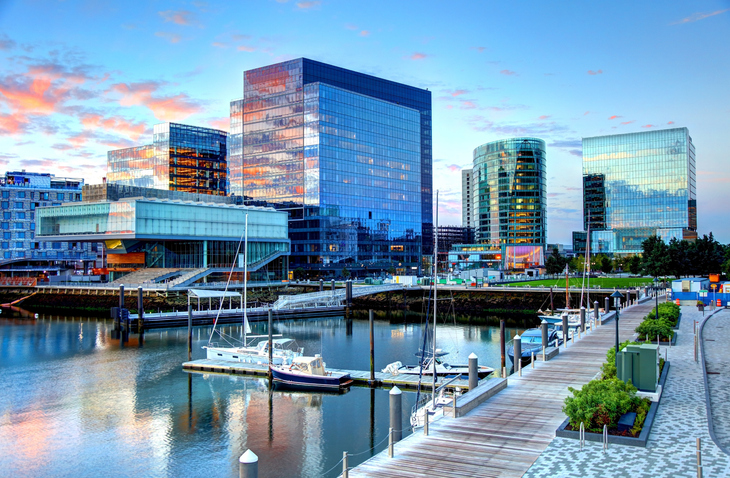 Institute of Contemporary Art (ICA), Boston: This is a contemporary art museum that is located in the Seaport District. It has a collection of over 30,000 works of art, including paintings, sculptures, and films. It has a large collection of works by both local and international artists, and it hosts a variety of exhibitions and events throughout the year.
What makes the ICA interesting is that ICA is housed in a stunning building designed by Diller Scofidio + Renfro. The building is made of glass and steel, and it has a large outdoor terrace with views of Boston Harbor.
The collection is constantly growing and inside you will find works by Andy Warhol, Jasper Johns, and Jeff Koons.
The ICA hosts a variety of exhibits throughout the year that are always thought-provoking and engaging, and they offer a unique perspective on contemporary art. The ICA also hosts a variety of events throughout the year, including film screenings, concerts, and talks. These events are a great way to learn more about contemporary art and to meet other people who are interested in it.
After your dental appointment with Dental Partners of Boston, you should consider visiting some of these locations. We look forward to seeing you at our Fort Point dental office and hearing about your adventures in this area.