Dental Services In Boston, MA
Click the tabs below to learn about each of our many dental treatments and meet the dentists who specialize in them (Click the "+" to use the dropdown menu).
Botox and Dermal Fillers are safe and effective cosmetic dentistry practices at Boston cosmetic dentist. Botox is a revolutionary new application that can be used in dentistry to help patients fix their smile in a number of ways such as: easing headaches and orofacial pain, eliminating tension from tooth grinding, and helps with some problems caused by TMJ. Dermal fillers are often used after Botox treatments. They are injected under the skin and used to help the face and smile look more youthful accompanying a Botox treatment

We offer complete smile makeovers to help you feel confident in your smile again. A smile makeover includes different techniques and procedures to improve your smile such as: dental veneers, composite bonding, dental implants, gum depigmentation, Pinhole Surgical Technique, teeth whitening and more. Many different components are taken in to consideration when deciding if this is right for you and is something you will be able to discuss with our Boston dentist in further detail to help achieve the smile you've always wanted.
Dental bonding is a procedure done under adhesive dentistry. It is a painless procedure and effective immediately. What is so great about dental bonding is that the entire process generally takes less than an hour. The bonding material that is used is a durable composite resin. This makes for a very natural looking restoration.
This can be very effective and beneficial for those individuals who have experienced tooth loss. Dental implants put in by our team of dentists will restore full functionality and make your smile look natural. Basically dental implants are tooth replacements and have a very high success rate and something we highly recommend to restore a smile.
Dental veneers is a technique used to enhance or correct imperfections in your teeth. They will cover stains, chips, injuries or worn and misaligned teeth. Veneers are long lasting and resistant to staining and look very natural. All of the benefits and ease that dental veneers brings make them of the best cosmetic dentists options out there.
Invisalign is another option for individuals wanting a straighter more even smile but don't want traditional braces. The Invisalign aligners are transparent, non-irritating, easily taken care of, and every two weeks you will receive a new set to help improve the look of your smile. No need to come in for frequent visits for adjustments like traditional braces.
Dental crowns are a very effective and popular treatment to help protect your teeth from damage. Dental crowns restores full functionality to your teeth and is also very natural looking. Because a dental crown is a cap that is placed over a tooth that was once damaged, it is important for it to look as close to your natural tooth as possible. Pure Porcelain has this natural look. The porcelain also blends seamlessly with the rest of your teeth. Their strength and durability is also a benefit of using an all porcelain dental crown.
PROCERA® AllCeram Crowns: Dental crowns are made much stronger than they used to be. The benefits that come from using a PROCERA® AllCeram Crown include:
No metalic blotches in your smile.
The ceramic mimics natural enamel
 Hypoallergeninc
Enhanced durability
Protective of other teeth
Dental Partners of Boston offer patients both take-home and in-office teeth whitening services. It is good to know the differences between the two before making your choice. Take-Home Teeth Whitening- A take home whitening kit comes with flexibility. The system includes whitening trays which are made with custom impressions of your teeth as well as a whitening gel. This is a convenient way to whiten your teeth that can work with your schedule. In-Office Teeth Whitening- This is a one-time procedure that usually takes less than an hour to complete. The process begins by teeth examination. Then a strong whitening gel is used, stronger than what is in our take-home kits. With an in office visit you are often able to see results quickly.
Zoom! Teeth Whitening: Zoom! Is a teeth whitening product that comes from Phillips. We will often recommend this as the way to whiten your teeth because it is the #1 requested choice of our patients to whiten their teeth. This is a very effective and fast method to whiten your teeth. We may apply this treatment at our office or give you a customized tray to be able to do the whitening at home yourself.
These white fillings are made out of a resilient composite resin. We will take the time to make sure that the fillings match the exact color of your teeth. This will result in a more natural looking filling. When it is time to have these fillings done we will make the process very simple and practically pain free.
Cracked and chipped teeth are very common but they are also very uncomfortable and sometimes painful. Sometimes these issues can be minor and sometimes they can cause more trauma and can be very unhealthy for your smile if left untreated. Dental Partners of Boston offers emergency and restorative dental care. Treatment can include: cosmetic bonding, dental crowns, dental veneers, root canal, and dental implants. Depending on the severity of the crack or chip will depend on the treatment given.
A dental bridge restores your bite and helps keep the natural shape of your face. It will bridge the gap that is between teeth. There are different dental bridge options. Having a missing tooth is a serious matter and can create further problem if left unresolved. We can recommend which type of bridge is best for you based on your specific needs.
Dental crowns area "cap" that is placed over a tooth. When cemented into place, crowns fully encase the entire visible portion of a tooth that lies at and above the gum line. The crown restores the tooth's shape, size, strength and appearance. Dental Partners of Boston offer crowns made of different material: All-Porcelain Dental Crowns, and PROCERA® AllCeram Crowns. Visit with us to determine which one is right for you.
We will do everything we can to help you keep your natural teeth. Sometimes this is not always possible. At this point we offer complete or partial dentures. We will help you determine which set is the best choice for you. It may take some practice getting used to dentures but they can help to bring back confidence of having a beautiful smile and will give you peace of mind.
Partial dentures are removable replacement teeth, which are attached to a plastic base. The denture is designed to fit the individual patient, using an impression of your teeth and gums to ensure it fits comfortably. Some dentures are made using metal framework and clasps or perhaps more natural-looking clasps to connect them to your teeth. Other dentures can be made with precision attachments. Sometimes when you have a partial denture made, you might also have crowns added to your natural teeth, which help to improve the fit of the denture.
Full-Mouth Reconstructions is a medically necessary procedure that is vital to one's oral health and quality of life. If you are missing many of your teeth or have severe decay than you may be a candidate for this procedure. Each patient's dental needs are unique as should be their treatment. We will use a wide variety of restorative treatments, a full mouth reconstruction can replace or repair a complete set of teeth along the upper and lower jaws. A full mouth reconstruction can also help to eliminate the risk of oral infections associated with tooth loss and tooth damage.
Some teeth don't need a full crown put in to place. When this is the case a partial crown is used. The partial crowns we create are natural and long-lasting. In a partial crown procedure inlays and onlays are used. The primary distinction between an onlay and inlay is that an onlay will cover up a cusp of a tooth, whereas an inlay only fills the area between the cusps.
We know that different treatment require different recovery times. Some after procedure care requires you only to avoid a certain type of drink or food, while others might require pain management. Whatever it is we are here to offer support and knowledge and to help wherever we can. If you have any questions about post operative care please contact us right away.
These white fillings are made out of a resilient composite resin. We will take the time to make sure that the fillings match the exact color of your teeth. This will result in a more natural looking filling. When it is time to have these fillings done we will make the process very simple and practically pain free.
Whenever possible we want to preserve the natural teeth of our patients. The natural structure of your mouth is always the best option when striving for dental health. However there are times when extraction is necessary and when this is the case we, at Dental Partners of Boston, want you to feel comfortable, confident and informed. We will figure out an extraction plan that best suits your needs.
If not treated gum disease can damage the jawbone that is surrounding your teeth. This along with pulling a tooth can leave an indentation in the bone. A bone graft is is a procedure that can replace and regenerate this lost bone and can also restore proper facial contour. There are different types of bone grafts: particulate grafts, block grafts, and sinus lift procedures. Bone grafts play an important role in making new teeth possible.
A single dental implant can replace a single missing tooth. It is permanent and won't damage adjacent teeth.
When multiple teeth are missing or you need to have teeth pulled dental implants can be put on multiple teeth and can give you a long-term solution to restoring your smile.
Full Arch Replacement dental implants provide a more stable, permanent alternative to dentures. Dental implants are fixed to your jaw permanently and do not need to be removed and if cared for correctly will last a lifetime.
Regular dental implants take more than one visit in our office and can have a long healing time to reach for functionality. With immediate dental implants you can have the procedure one in a single visit to our office through a 3D printing technology.
Teeth in One Visit: Teeth in One Visit or Teeth in a Day is a method we offer at Dental Partners of Boston. Not everyone qualifies and there are limitations but it is possible for some to receive a new smile just after one visit.
Teeth-In-An-Hour: is a revolutionary procedure allowing patients to receive dental implants in the same visit when their unhealthy teeth are removed.
Peri-Implantitis is an inflammatory infection that forms around the soft and hard tissues of dental implants. Peri-implantitis can be influenced by outside factors such as systemic diseases, poor past dental history, poor oral hygiene, smoking, drug abuse and bruxism. At Dental Partners of Boston we will treat peri-implantitis with a nonintrusive treatment called LAPIP. This is a state of the art laser therapy procedure that can destroy the bacteria and the diseased tissue. LAPIP will get rid of the infections and can help bone to grow back.
A sinus lift is essentially a bone graft. Over time the sinus bone can thin out making it hard to place dental implants in the upper portion of the mouth. Because this is a surgery it does carry a certain level of risk, the sinus lift has been performed all over the world with consistent results.
Regular dental exams are the best way to preserve your teeth and your gums and your overall dental hygiene. Our complete oral exams include: Examination of diagnostic low-radiations x-rays, oral cancer screening, gum disease evaluation, tooth decay screening, examination of your existing restorations, occlusions analysis, and smile analysis. This complete oral exam is so important and something you should not put off.
You should be getting a regular dental cleaning every six month. Our dental cleanings include tartar removal, plaque removal, teeth polishing, and home care instructions. A cleaning is vital for oral health and important in removing any bacteria that may be forming on your teeth or next to your gums.
We offer digital dental x-rays that are low radiation while still giving us clear results. A dental x-ray is an important picture that we take of your teeth, mouth and jaw and allows us to see soft tissues, bone, and other things that cannot be caught with the naked eye. A digital dental x-ray is included with your complete oral exam.
Taking good care of your teeth starts at home and hopefully when you are young. It is important to take care of your teeth at all ages. We want to support you in your dental care not only in the dental office but in your home as well. We will educate you about the maintenance and care of your teeth and gums and answer any questions that you may have.
Before moving to a surgical option to improve your dental concern we try any non-surgical procedures first. Scaling and root planing is a non-surgical treatment. It is also called a deep cleaning in which the tooth root surfaces and cleaned and smoothed with specific instruments. LANAP (a laser treatment) is also a non-surgical periodontal procedure.
In our oral cancer screening we will be able to detect the presence of any oral cancer. Oral cancer typically goes unnoticed. It can appear in any area of the oral cavity including the tongue, the soft or hard palate, cheek lining, the lips and gum tissue. An oral cancer screening is part of our complete oral exam.
With emergency dental care, the quicker you act the better. It is also very important to remain calm. Make sure and keep our contact information readily available and easy to access for anyone in your family.
If your gums have only receded a little, we can deep clean the teeth and gums and this will help stop the recession for getting worse. If the receding gums have gone untreated for a while surgery will often be needed. One surgery used for this is called pocket depth reduction. Gum grafts are also another option to treat receding gums.
Perhaps your teeth are straight and beautiful and you've worked really hard at maintaining a beautiful smile. But there is something about your gums that you may not like and you certainly can't fix on your own. Discolored gums. Gum depigmentation is an effective, gentle laser procedure that treats discolored gums. It is minimally invasive, has a quick recovery time, more comfortable and results come immediately.
We have a commitment to excellence and it shows through the many services we offer our patients. Oral surgery is not always in your plans but you can rest assured that if you need it we are here with you every step of the way: Surgery preparation, during the procedure and after care needs.
Many people deal with gum disease and are not even aware of it. The first sign of this is red, swollen or bleeding gums. It is important to contact us if you have noticed any of these symptoms. Some periodontic treatments include: root planing and scaling, soft tissue grafting, bone grafting, and LANAP (Laser Assisted New Attachment Procedure).
When you suffer from gum recession our Pinhole Surgical Technique could be an option for you. Pinhole surgery requires that a tiny incision that is made above the affected tooth. Next, using special tools, the dentist gently pushed down the existing gum tissue to cover the root. Then tiny collagen strips are then placed inside the incision which will hold the gum tissue in place and promote healing. Improved comfort is one of the many benefits that the Pinhole Surgical Technique offers.
Pockets form around the teeth when plaque builds up. Most patients have small pockets around their teeth. But when a large pocket is identified pocket reduction surgery might be needed. Anesthesia is applied and gum tissue is folded back to remove the bacteria. Once bacteria is removed the gum tissue will be reattached to your teeth with small stitches. We will make sure that you are as comfortable as possible and you can call our office at anytime with questions for post op treatment.
Basically prosthodontics is the production and placement of dental prosthetics such as lumineers, dental veneers, partial or full dental crowns, dentures, just to name a few. If you have any damaged or missing teeth you may be a good candidate for our prosthodontic treatments.
A root canal is a treatment used to repair and save a tooth that is badly decayed or become infected. During this treatment, the nerve and pulp are removed and inside the tooth is cleaned and sealed. If a root canal is needed but not performed it will become infected and an abscess may form. It sounds more uncomfortable than it is, but it is a common procedure that many people experience.
Microscope Assisted Endodontics: Microscope Assisted Endodontics is a root canal but it involves using a microscope. This allows us to view more detail to improve accuracy, minimize incisions, and allow for easier access.
Sedations dentistry uses medication to help patients relax during dental procedures. Patients are usually awake with the exception of those who need to be under general anesthesia. There are different levels of sedation that can be discussed. We also provide a relaxing environment so all of our patients will feel comfortable and will feel that their needs are being met.
TMJ disorders are uncomfortable and painful. The pain be felt not only in the jaw but in the head and neck as well. At Dental Partners of Boston we offer TMJ treatment. This condition can be so frustrating and difficult to treat but we will work with you to discover the root causes of your TMJ pain and can develop a treatment plan.
Wisdom teeth extraction is a procedure to remove your wisdom teeth, also known as third molars. This becomes necessary if your wisdom teeth are not coming in correctly Another reason could be that there is just not enough space for the wisdom teeth in your mouth. Whatever the reason those wisdom teeth aren't working in your mouth, we'll take them out.
Even adults can develop orthodontic problems. If left untreated teeth will become crowded and bad bites may develop or worsen. We offer easy, even invisible, orthodontic solutions that will fit in to your busy lifestyle.
Invisalign is another option for individuals wanting a straighter more even smile but don't want traditional braces. The Invisalign aligners are transparent, non-irritating, easily taken care of, and every two weeks you will receive a new set to help improve the look of your smile. No need to come in for frequent visits for adjustments like traditional braces.
Many people suffer from bruxism (grinding of the teeth). Often it is involuntary and occurs mostly during sleep. This can do some damage to your teeth over time and is not healthy. Having a custom night guard made just for your mouth will meet the exact specifications of your treatment. It should be strong and still comfortable. A night guard can help to correct and even prevent: tooth damage caused by grinding and tooth shifting cause by gaps or spaces in teeth.
If you snore or know someone who does you know how disruptive it can be. It can prevent you or your loved ones from getting a good night sleep and could be causing the "snorer" some very unwanted health problems such as high blood pressure and diabetes. A snore guard might be a good solution for you. They are small and flexible plastic mouthpieces. A snore guard helps to keep the airway open thus reducing snoring. Getting a snore guard is easy, just call our office today.
A sports guard is a small plastic guard worn in your mouth to protect your teeth while playing sports. It reduces the risk of tongue, mouth, and lip injuries as well as keeping those pearly whites intact. Our dental team will help fit you with the right sports guard so you can play without any worry.
TMJ is an uncomfortable, frustrating and all too often painful issue that some deal with on a daily basis. TMJ appliances offered in our office are designed to help correct issues associated with this disorder. It is similar to a mouth guard and designed to decompress the joint which lessens teeth grinding and clenching. Relief is often follow by using this appliance as it changes the resting length of the muscles. Dental Partners of Boston are skilled in treatment of TMJ and can fit you with an appliance in one visit.
We understand that dental care can be complex and overwhelming, which is why we've compiled this resource to help you better understand some of the procedures that we offer. Click on a link to learn more.
If you're considering getting dental implants or just want to learn more about this innovative dental solution, we'll explain the basics of dental implants and how they work to give you a clear understanding of the procedure and its benefits.
Dental implants are a highly effective way to replace missing teeth and restore your smile, but one of the biggest concerns for many people is the cost. The price of dental implants can vary depending on a variety of factors, including the number of teeth being replaced, the location of the implants, and the complexity of the procedure. In this guide, we'll provide you with a detailed overview of the costs associated with dental implants and help you understand what to expect when it comes to pricing.
LANAP is a minimally invasive and highly effective treatment for gum disease that uses laser technology to promote healing of gum disease and restore your oral health. In this guide, we'll explore the factors that determine whether you're a good candidate for LANAP and provide you with the information you need to make an informed decision about your oral health.
Good dental hygiene practices are essential for maintaining a healthy mouth and preventing dental problems, such as cavities and gum disease. While regular visits to the dentist are important, it's equally important to take care of your teeth and gums at home. In this guide, we'll provide you with valuable information and tips for maintaining good oral hygiene and preventing common dental problems through daily home dental care routines.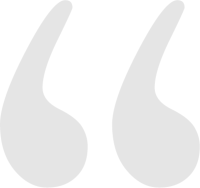 Absolutely top of the line dental care in every way. The best care possible. With genuine kindness and professionalism.
★★★★★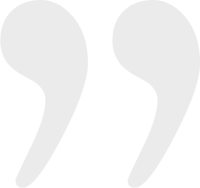 ALL OF YOUR DENTAL CARE NEEDS IN ONE DENTAL PRACTICE
By bringing together practitioners from a variety of dental specialties, we are able to serve our patients in a way no individual dentist could. It means we can meet all your dental health needs At Dental Partners of Boston, with our dental skills that are second to none. We've established a practice and gathered some of the most talented and experienced dentists because we know they can work with a team of professionals focused on exemplary patient care.
At Dental Partners of Boston, you'll receive care from some of the best periodontists, orthodontists, endodontists, and general dentists in Boston, MA. No longer will you need to spend time trying to find a quality specialist at different dental practices. No need to fill out new patient forms with every different dental office, or have to hassle with your insurance at each office. Our goal is to make Dental Partners of Boston the last dentist practice you ever need to visit.
For more information about any of our dental services, request an appointment or contact our Boston dentist's offices so we can answer all of your questions.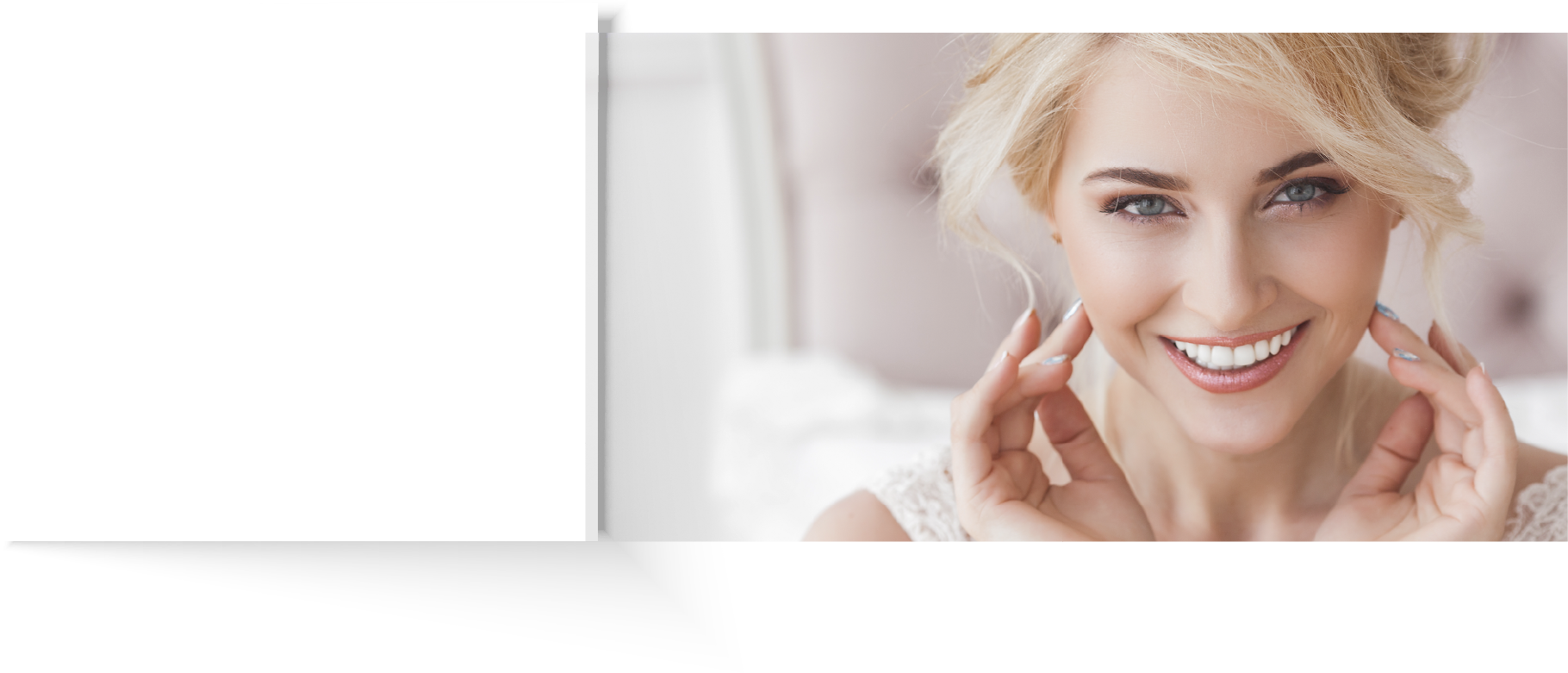 PRUDENTIAL CENTER OFFICE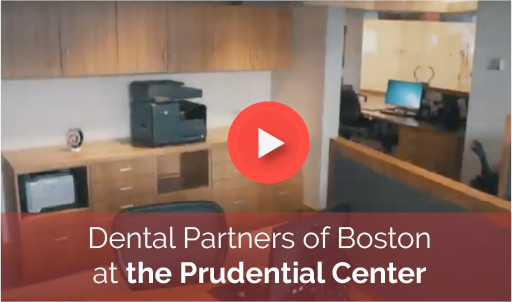 CHARLES RIVER OFFICE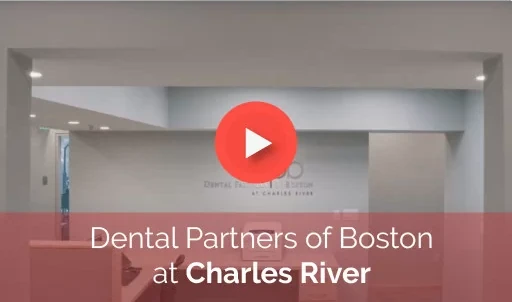 FORT POINT OFFICE