WE ARE EXCITED
TO WELCOME YOU BACK!
Our office has always utilized personal protective equipment (PPE) that has exceeded all the CDC guidelines; however, in light of the COVID-19 Pandemic we have instituted additional guidelines and protocols to ensure your safety. You will see many changes, as we have new ways of scheduling your appointments and managing your financial transactions.
NEW COVID-19 PROCEDURES
---
Keeping you safe and healthy; Watch this video to take a look at what you can expect when you come to see us at Dental Partners of Boston!
WHAT TO EXPECT AT YOUR NEXT VISIT DURING COVID-19
First, you will be contacted 48-72 hours prior to your appointment via phone, text or email and asked a set of health-related questions. If you reply "YES" to any of these 6 questions, please contact our office to reschedule your appointment at least 14 days later. On the day of the appointment, you will be asked to complete this form again on your mobile device, if available. There will be paper forms as well, which can be complete manually. We will have to reschedule your appointment if we are unable to complete this step. Your estimated financial responsibility could also be discussed on the phone prior to your appointment, if you choose to do so. It will help you facilitate your check out process after your dental appointment by eliminating your contact to additional surfaces.
Below is a list of some of the enhanced precautions we have taken to protect you in addition to extensive team training on infection control and patient management procedures.
OUR ENHANCED PRECAUTIONS
Personalized arrival procedures to guide you within our suites to treatment rooms. A detailed video will be sent to you prior your next appointment, and it will soon be available on our website.
Maintain distancing in the reception area for essential caregivers and parents of minors, if they cannot wait in a vehicle or outside the clinic.
Removed magazines and items that can harbor or transfer germs of any kind. Hand sanitizers will be positioned throughout the clinic.
We require a mask to be worn by all doctors, staff, and patients upon entering the office.
Installed sneeze guards or droplet barriers at all reception areas and financial offices.
Require hand washing and hand sanitizing before all appointments by our team and patients.
Introduce an oral pre rinse by all patients to reduce exposure to germs.
Require all team members to undergo testing for COVID-19 for the earliest detection of exposure should it exist.
Record temperature of every doctor, staff member, and patient upon entering the office daily.
Payment arrangements in advance, when possible, to avoid delay and allow contactless exit from the appointment. Additional detailed information will be available soon.
Enhanced operatory disinfection procedures of all surfaces between patients.
Addition of air purifier systems, which combine four advanced filtration technologies to effectively remove a large variety of particulate and molecular air pollutants.
Enhanced operatory disinfection procedures before and after all appointments with mist or fogging devices to access hard to reach places that can be easily missed.
New personal protection equipment like visors, gowns, and masks for our doctors and team to provide barriers against the smallest of germs.
Introduce protocols to reduce or eliminate airborne aerosols during all dental procedures.
Enhanced nightly disinfection procedures of equipment and office fixtures like computers, keyboards, telephones, tablets, chairs, doorknobs, and buttons that may be touched unconsciously.
Disinfection of all outside mail and packages that enter the building.
Longer appointment times for you to prepare and complete all appointment tasks and duties in the safest and most comprehensive manner.
Provide teledentistry services to reduce your exposure risk. We will be sending out a detailed communication to describe this process to avoid any confusion.
Our goal at Dental Partners of Boston is to support your
need to protect yourself as much as possible.
THE IMPACT OF COVID-19 TO YOUR HYGIENE APPOINTMENT
As one of your health care providers, we are cautious about the way the COVID 19 Pandemic recommendations are being interpreted. We are aware that the information we are all being constantly bombarded with through the multitudes of experts and scientific conclusions is at best ever-changing and consistently confusing. The one thing the world seems to agree upon is, everyone should limit their exposure to others as much as possible.
Our goal at Dental Partners of Boston is to support your need to protect yourself as much as possible. Historically, a visit to our practice may have involved interacting with multiple team members in a short period. We recognize that we must put new systems in place to help you feel you have some control over who you interact with during your appointment.
WHAT CAN DPB DO TO REDUCE MY EXPOSURE DURING MY HYGIENE APPOINTMENTS?
We cannot suddenly turn our back on the way we have taken care of our patients. Teaming with you has also meant we meet and collaborate to develop the best course of treatment. We have reviewed all our interaction to identify where we could use today's technology to effectively communicate without physically being with you.
We believe it will be in Teledentistry and have concluded the way you will experience your routine dental hygiene visit is undoubtedly where we can make adjustments to reduce your exposure.
Wearing masks, self-quarantining and practicing safe distancing is solid advice, but it also presents many challenges. For a considerable segment of the population, visiting the dental office often brings high anxiety and a feeling of not being in control.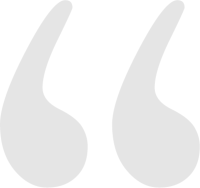 Had a great experience at the new Seaport location. The entire staff was very friendly and knowledgeable. My appointment started with a 1 on 1 meeting directly with the doctor to discuss my goals and pain-points…. The Doctor expressed sincere care for my best interests. The hygienist was very friendly, optimistic, and thorough with my cleaning which was very overdue. I left here feeling like I'm in very good hands and highly recommend.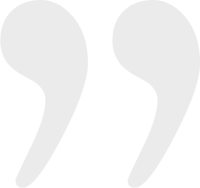 WHAT SHOULD I EXPECT DURING MY HYGIENE APPOINTMENT?
During your visit with the hygienist, they will now document all diagnostic data to share with your dentist later. This could include radiographs, photos, or scans of your mouth. You will not need additional time during this appointment to accomplish this because your hygienist will use the time that previously was set into the appointment length for the dentist exam.
Your dentist historically did an exam sometime during your hygiene appointment. You should now plan not to see your dentist during that visit. Before you leave, your hygienist will schedule two future appointments; a recall, which would be in two, three, or six months, and a periodic examination with your dentist, which will take place via Teledentistry. This consultation visit will be scheduled at your convenience within a week or two.
The Teledentistry consultation will be conducted from your home, office, or any place where you can speak to your dentist via your mobile device, laptop, desktop computer, or tablet.
HOW TELEDENTISTRY WILL ENHANCE YOUR DENTAL APPOINTMENTS
During this 15-minute teledentistry appointment, your dentist will present you with a specific treatment solution and financial plan, based on the data your hygienist collected, for you to consider. Your dentist may share their screen to discuss any areas concern, if there are any, as well as, any images taken while you were at the office to illustrate their diagnosis and treatment proposal.
We believe through Teledentistry, we are able to reduce your exposure to others, decrease your anxiety levels by moving this discussion away from the dental office, and let you control about who you interact with.
By scheduling a future Teledentistry consultation, it will allow your dentist time to consult with other dental specialist and develop ideal treatment solutions, which would be based on your needs.
Our encrypted and HIPAA compliant digital platform will allow you to ask questions freely. You will be able to invite a family member or any other visitor to be with you during this consultation.
We will have a member of the patient care team remoted into the visit to support you in making a future appointment and reviewing financial information.
For your added protection, we can now offer to keep your credit card information in a secured system called The Vault, which is an encrypted system that stores your credit card information. If you have signed up for this program, you can eliminate stopping by the desk. With your authorization we will charge your account and electronically send your receipt to you. Please contact our office for further information regarding The Vault.
Although Teledentistry is a different approach from the way we practiced dentistry before, we believe it is the future of dentistry, and we look forward to enhancing the way you experience dental care at Dental Partners of Boston.
We are looking forward to seeing you back soon. We really appreciate your trust!
Warmest regards,
Dental Partners of Boston