The Very Best That
Dentistry Has To Offer
A Full-Service, Multi-Specialty
Dental Group Practice
Ranked #1 In a Patient Survey of
Dental Groups Across The Country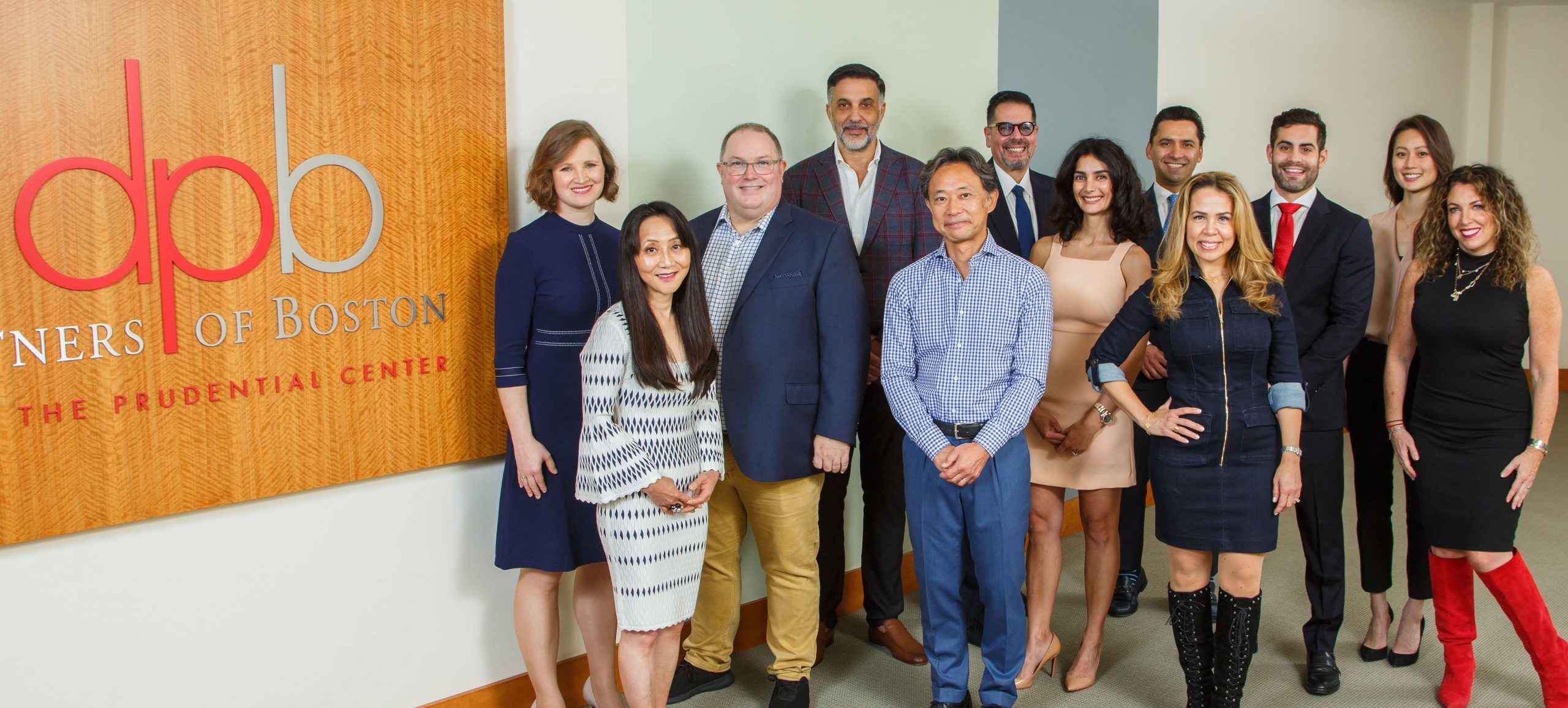 Welcome to Dental Partners of Boston
---
Dental Partners of Boston is a unique team of highly experienced specialists in all areas of dentistry. Our dental services include:
general dentistry, cosmetic dentistry, dental implants, preventive dentistry, specialty dental care, and appliance therapy.
We are committed to quality and excellence in dental care which makes us one of the most effective and well-regarded dental practices in Boston. There is constant interaction between our doctors so that each patient can benefit from our combined expertise. Our synergy gives our patients the very best that each of us has to offer.

PRUDENTIAL CENTER OFFICE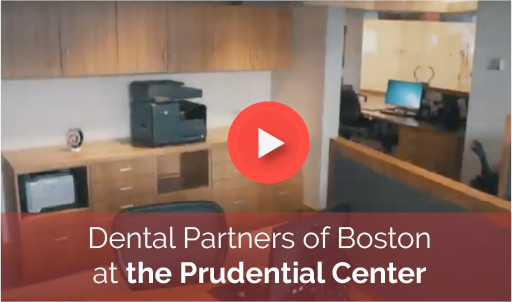 CHARLES RIVER OFFICE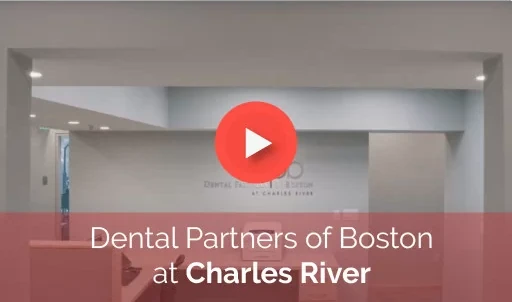 FORT POINT OFFICE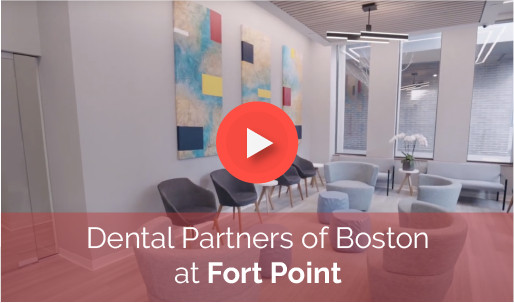 YOU DESERVE THE VERY BEST DENTISTRY HAS TO OFFER
Dental Partners of Boston is proud to be one of the best dental practices in the downtown Boston area. With three convenient locations, an entire team of general dentists in Boston and dental specialists in Boston, appointments available from 7 am – 4:30 pm, and over 45 years of experience we are here to deliver the very best that dentistry has to offer!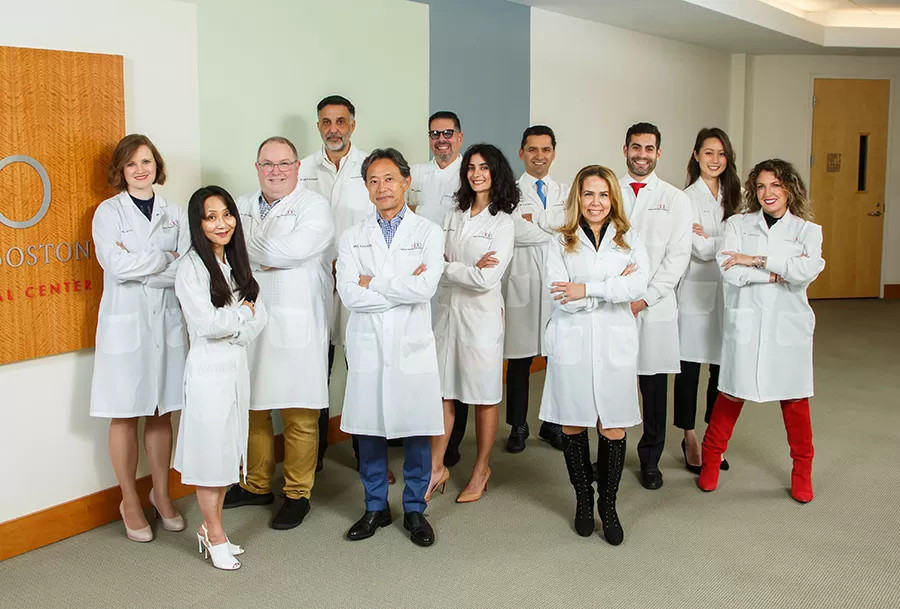 Achieving Excellence In Dental Care

At Dental Partners of Boston, we believe that excellence isn't achieved by chance. That's why we are dedicated to providing our patients with the highest standard of dental care possible. When you choose DPB, you can trust that you are in good hands. Our team of experienced dentists who have received awards for best dentists […]


Meet Dr. Guzman: The Periodontist at Dental Partners of Boston

Periodontics is a specialized field of dentistry that focuses on the prevention, diagnosis, and treatment of periodontal diseases, which affect the gums and supporting structures of the teeth. A periodontist is a dental specialist who has received additional education and training. We are proud to have Dr. Sergio Guzman on our team as our periodontist. […]


What Does an Endodontist Do?

Endodontics is a specialized field of restorative dentistry that focuses on the treatment of dental pulp and surrounding tissues. The dental pulp is the soft tissue inside the tooth that contains nerves, blood vessels, and connective tissue. When the pulp becomes infected or inflamed, it can cause a range of painful symptoms, such as toothache, […]

EXCELLENCE ISN'T ACHIEVED BY CHANCE
At Dental Partners of Boston, we believe in long-term, top-quality care. To be one of the best dentists in Boston that care does not happen by accident. Each of our Boston Dentists is dedicated not only to providing the best that dentistry has to offer but to providing care that lasts. We seek to operate in an environment of openness and trust.
Our dental services include the following, all offered by some of Boston's best dentists in the field of dentistry:
Cosmetic Dentistry – Maintaining proper orientation and color of the teeth is about more than vanity. Well-aligned teeth can make it easier to eat and can prevent a host of other dental problems. A beautiful smile increases confidence and happiness and improves social interaction.
Gum Disease – Periodontal disease is a common problem among adults and if left untreated can lead to the loss of teeth and the degradation of the jawbone. Whether you have mild gum disease that can be reversed with improved hygiene or a more serious case that requires advanced treatment, we offer all of the most modern techniques to give you back your healthy gums and teeth.
Restorative Dentistry – The purpose of restorative dentistry is to repair the damage that has occurred to teeth through injury, decay, or by other means. We have many different tools designed to address both functional and cosmetic aspects of this damage. Common conditions we treat include the following:
Cracked or broken teeth
Stained teeth
Misaligned teeth
Decayed teeth
Missing teeth
Dental Implants – If you suffer from unstable crowns or dentures, or if tooth loss has caused your jawbone to resorb, we offer dental implants that will anchor your replacement teeth and give your gums and jaw strength and stability.
Preventive Dentistry – At Dental Partners of Boston, we're happiest when our patients can avoid dental health problems altogether. We want to provide you with regular checkups, dental X-rays, full-service cleanings, and oral cancer screenings so that we can catch oral health issues before they become problems.
Orthodontics – Whether you need braces to straighten crooked teeth or would prefer a less conspicuous Invisalign treatment, we can help. We also provide mouth guards and other preventive appliances to make sure your teeth stay where they should be.
All of the treatments and services we offer come with the expertise of not just one or two but nine highly-qualified dental specialists. Visit our Doctors page to learn more about what each of our dentists can offer, or contact us today for a consultation and let us offer you some of the best dental care in Boston.