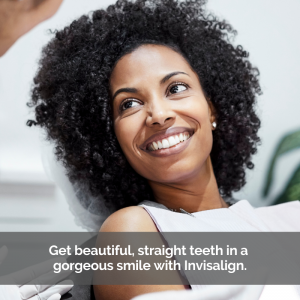 No one really wants to wear metal braces in this day and age, and especially as an adult. They can cause distress in your mouth and a lot of discomfort, and don't look very appealing. But yet, many of us are still wishing for a perfectly straight smile. The one that can give us a confidence boost and have us feeling great. This is where Invisalign Boston can help. Dr. Yael Frydman is our experienced and talented dentist in this area, and she focuses on this orthodontic treatment. She calls it the "happy specialty." 
In her own words, Dr. Frydman says "I love orthodontics. I think it's the happy specialty… It's something people go through to improve themselves; their smile, their appearance, their self-esteem, their function, their quality of life."
Why you should consider orthodontics for yourself
There are many reasons why you may want to consider Invisalign treatment. They might be for any of the following reasons:
Improve confidence

Increase self-esteem

Self-improvement

Improve your smile and appearance

Improve oral function such as chewing and speaking.
What is involved in the happy specialty that is orthodontic treatment?
The treatment for Invisalign and any orthodontic process will start by taking a 3-D image of your mouth. This is so we can create custom-fitted Aligners that gradually guide your teeth into proper alignment. We use the latest technology to allow a computer-generated image that will show us what your teeth will look like at each stage of the Invisalign process. This will be done right up until the end of treatment. We will provide you with everything that you need to continue the process of treatment, and always ensure that you come back for follow-up appointments with Dr. Yael Frydman to ensure that the process and treatment you are undertaking is working as it should be. The aligner process can take anywhere between six to nine months from beginning to end. But the end result will give you a healthy and beautiful smile that you will be proud and confident with. 
"My favorite days are the ones where my patients are at the end of their treatment and they smile for the first time."
A little about Dr. Yael Frydman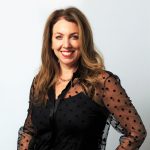 "My commitment to my patients is that I will do everything in my power, everything in my knowledge, using the latest technologies in dentistry and orthodontics today, to give them the unique treatment they deserve"
Dr. Yael Frydman has been in private practice since 1998. She completed her orthodontic specialty program at Maimonides University, Argentina, and her DMD Advanced Standing Program at Boston University Goldman School of Dental Medicine.
The National Dental Honor Society awarded Dr. Frydman the Omicron Kappa Upsilon Award, a prestigious honor given to those doctors who have demonstrated scholarship, character, and the potential promise for the advancement of dentistry and service to humanity. She has been named a Top Dentist in Boston for 2020!
You can contact us at Dental Partners of Boston today to schedule a consultation with Dr. Frydman for more information.  We look forward to meeting you.