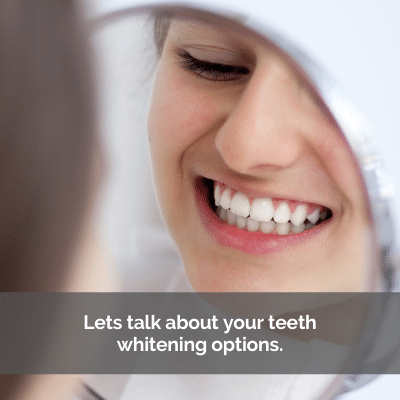 Teeth whitening is not just for celebrities anymore. A brighter smile can boost self-confidence. In addition, professional teeth whitening services are safe, effective, and can show dramatic results. What kind of procedure is right for you? Dental Partners of Boston can provide answers. Find out more and make an appointment with our dentists.
Why Teeth Whitening?
Social media is undeniably a part of our lives. Whether we are casually sharing a family outing or putting our best face forward for a job opportunity or to market a product, people will look at our Facebook and Instagram pages. Flashing a bright smile both in our selfies and in real life can enhance our message and help us feel more confident.
There are many tooth whitening products on the market, but the best results by far are with experts on teeth, naturally dentists, and specifically our team at Dental Partners of Boston. You can trust our procedures because we know teeth and how to make them look better.
Take-Home Teeth Whitening Treatment
One option for teeth whitening is a take-home treatment. Dental Partners of Boston provide take-home teeth whitening trays along with customized impressions of your upper and lower teeth. How often and how much you apply depends on how you want your teeth to look and is determined after a consultation with one of our dentists.
One reason this approach is more effective than products you find in stores is that you work together with a dentist. It is a good solution for people who are nervous about dental visits and yet want the best solution available.
In-Office Teeth Whitening Procedure
Although take-home teeth whitening is successful, more dramatic results are achieved by in-office treatments. Our team of dentists can make your teeth several shades whiter after just one hour and the results will last.
Many patients prefer in-office treatments to take-home kits because the results are quicker and more compelling. In addition, you know you are in good hands with Dental Partners of Boston because of our experience. We start our with a thorough consultation to answer all of your questions.
About Zoom! Teeth Whitening
The Philips Zoom teeth whitening method is the most requested by patients in the U.S., and Dental Partners of Boston is proud to offer it. The Zoom method uses a combination of gels for take-home treatments and light acceleration for in-office procedures to get your teeth up to 8 shades whiter and brighter than ever.
Schedule an Appointment
Find out more about our teeth whitening treatment options. We will answer your questions and give you a full consultation. Our team at Dental Partners of Boston is dedicated to promoting dental health, to improve the way your teeth look and the way you feel. Please contact us today to schedule an appointment.