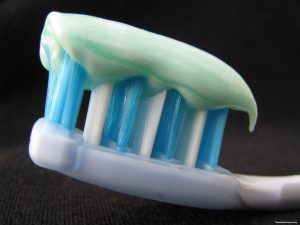 As your Boston dentist, we are committed to providing you with helpful information related to your oral hygiene. Dental Partners of Boston wants to give you timely, useful tips on how to maintain good oral health habits.
One topic we are regularly asked about is that of which toothpaste to use. There are many different brands of toothpaste out there that come with different purposes, flavors, and ingredients. It can be a bit confusing to go to the store and know which kind of toothpaste will be best for you.
We have compiled this handy guide of kinds of toothpaste and attached a rating system. Of course, every person is different and needs toothpaste for different purposes. Some people are looking to whiten their teeth, some are looking fora good overall toothpaste, and some are looking for the best organic toothpastes with natural ingredients.
This specific list evaluates different toothpastes based on organic labeling and looks at how organic and natural the ingredients actually are. We have attached a rating system based on toothbrushes as opposed a star rating system. So, a "five toothbrush" rating would be the best and a "one toothbrush" rating would be the worst.
These toothpastes are rated based on how organic the ingredients are, if they are certified organic, and how much fluoride they contain.
Toothpastes with a "Five Toothbrush Rating"
Happy Teeth Toothpaste (Poofy Organics)

Natural

Miessence Toothpaste (ONE Group)

Natural

Mint Sweet Orange Toothpaste (Made Simple Skin Care)

Natural

Green People Toothpaste

Natural

Green People Toothpaste (Kids)
Toothpastes with a "Four Toothbrush Rating"
Face Naturals Tooth Cleanser

Herbal Choice Mari Natural Tooth Gel (Nature's Brands)

Cinnamon/Peppermint Toothpaste (Krista's Natural Products)

Dirty Mouth Primal Toothpowder (Primal Life Organics)

Tooth & Gum Powder with activated charcoal (InVitamin)
Toothpastes with a "Three Toothbrush Rating"
Logodent Naturkosmetic Kids Dental Gel (Logona Naturkosmetic)

TruthPaste Natural Toothpaste (Diamond Dental System)

Just the Goods Vegan Toothpaste

Redmond Earthpaste Toothpaste

The Peelu Co. Toothpaste
Toothpastes with a "Two Toothbrush Rating"
Logodent Naturkosmetik Oral caren (Logona Naturkosmetic)

Dr. Brite

Healthy Home Company Toothpaste

Coral White Toothpaste

Healing Scents Toothpaste
Toothpastes with a "One Toothbrush Rating"
Dr. Sharp Natural Oral Care Toothpaste

Tea Tree Toothpaste by Tea Tree Therapy (Uneet Co. Inc.)

Vita-Myr toothpaste

Xyli White Toothpaste (Now Foods)

Cleure Toothpaste
Contact Us to Learn More
Remember that every person is different and that each person may need a slightly different kind of toothpaste for the best oral hygiene results. If you have questions about a certain kind of toothpaste or would like to schedule an appointment, contact Dental Partners of Boston today.