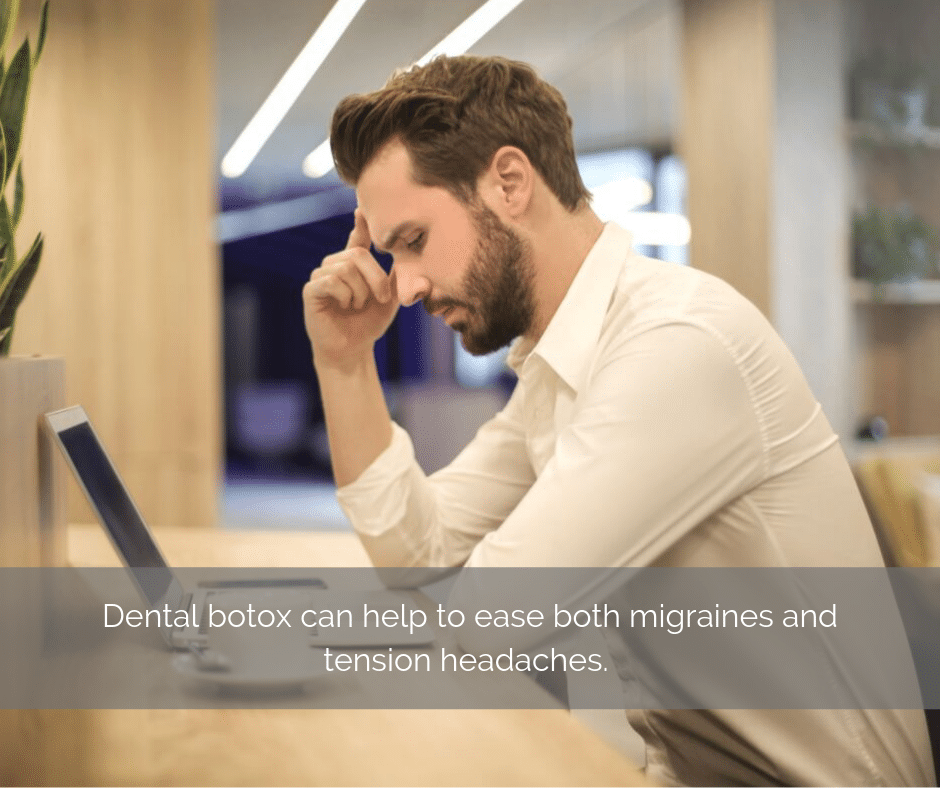 Uses of BOTOX® As A Dental Treatment
BOTOX® has traditionally been thought of as a solely cosmetic procedure designed to stop the face from aging. But it has now entered the world of dentistry, making a large impact that's here to stay. A minimally invasive procedure, it helps with an array of conditions including bruxism, TMJ disorder, masseter hypertrophy, deep nasolabial folds, and headaches. Botulinum Toxin is a dental procedure available to patients at Dental Partners of Boston. It will help to sculpt your face (for up to six months) and help to diminish pain and discomfort.
How Can Dental BOTOX® Help With Headaches?
As mentioned, dental BOTOX® in Boston can help to ease headaches—both migraines and tension. These headaches are generally caused by muscle contraction. The dental BOTOX® will help with this contraction by creating paralysis in the muscles, getting rid of some tension.
How Can Dental BOTOX® Help TMJ Disorder?
A common cause of TMJ disorder is teeth grinding. It can result in lockjaw, pain throughout the jaw, and painful tension headaches. A BOTOX® treatment will help with TMJ disorder by easing the pain and relaxing the muscles. Immobilizing the muscles, the treatment has fast and impressive results, working within a week of the procedure. If the discomfort starts to come back, you can arrange another appointment, as long as it is within the right time frame, i.e several months after your first appointment.
How Does Dental BOTOX® Work?
After the dentist talks to you about the condition that you are suffering from, an examination will take place which will identify where the injection will be inserted. BOTOX® will attach to the nerve endings that control the muscle a few hours after injection into the muscle. Over the next week or so, the toxin within the BOTOX® will block the transmission between the nerve signals.
Is It A Safe Procedure?
A BOTOX® dental treatment is a safe and simple cosmetic procedure that carries minimal risks – swelling or drooping of the eyelids, blurred vision, dry mouth, rashes, and swelling. These are very unlikely but are important considerations when you are thinking of having dental BOTOX®. Before you make an appointment, ensure that provide us with your full medical history. Both ALS (and other nerve/muscle conditions) and pregnancy can cause complications with the treatment.
Schedule An Appointment Today
All of your dental care needs can be met at Dental Partners of Boston. A multi-specialty practice with a dynamic team of doctors and years of experience within the dental industry, we will work together with you to find the best solution to your dentistry needs. If you are considering dental BOTOX® but are still unsure as to whether the treatment is appropriate for you, get in contact with us today by scheduling an appointment. We look forward to hearing from you and seeing you at one of our Boston practices.