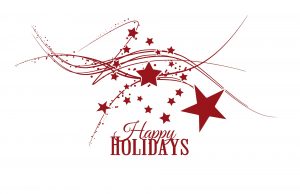 At Dental Partners of Boston, we want to wish you Happy Holidays! We are excited for the holiday season and grateful to get to share it with family and friends. We are also grateful for our patients, and we wish a warm, safe holiday season to all of you. No matter what or how you celebrate, we hope you get to share some joy, food, and gifts with the people you care about.
During this time of year, it is important to keep up on your dental health as there are so many enticing treats around. We recommend paying close attention to your gum health during this holiday season and to be sure and maintain regular, routine brushing and flossing habits.
This time of year is particularly busy with all the hustle and bustle of the season. Many people are travelling to visit family and friends. Also, the roads in the winter can get dark and icy. We care about our patients and want them to stay safe beyond just their dental health.
A Few Tips for the Holidays
We have compiled a few tips on how to stay safe while travelling during the holidays
1: Make sure and check your flight for bad weather.
No matter where you're travelling to, it is always a good idea to check in and see if bad weather is impacting flights. This will help you plan ahead before you get to the airport.
2: Don't drive into a storm and heed travel warnings.
Even if you are anxious to get started or have somewhere to be, always err on the side of caution. Check local weather warnings and regional forecasts. If there is a safety advisory, it might be best to stay off the roads.
3: Keep your electronic devices charged before you travel.
Before you leave on a trip, make sure your phone and other devices are fully charged. If you are travelling at an airport, you might have to deal with crowds and it might be hard to charge your phone there. If you can, bring a portable charger with you.
4: Bring snacks with you, too.
If you are driving, make sure and keep nonperishable snacks and drinks in your car, including water. For the airport, bring snacks and be sure to fill up your water bottle after you go through security.
Stay safe this holiday season!
At Dental Partners of Boston, we hope you have a great holiday season and stay safe! Remember to take care of your teeth, too!