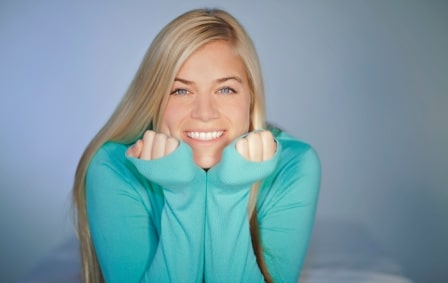 Cosmetic dentistry is so much more than appearance. Although it does feel wonderful to have a beautiful smile. Having a cosmetic dental procedure can offer extraordinary restorative benefits. Our cosmetic dentists in Boston truly value each and every one of our patients and are always looking to help others achieve the life-changing smile that they've always wanted.
While general dentistry focuses on the prevention and treatment of oral disease through good oral hygiene and diagnoses, the benefits of cosmetic dental care go beyond this into an area of self-confidence and quality of life. Cosmetic dentistry includes elective dental procedures but can be a necessity for people who have suffered injuries or a disease that has damaged their teeth and affected their appearance. We offer many services at Dental Partners of Boston and we are here to address any needs you may have and help you find the solution you need and deserve.  Here are a few in some detail:
Complete Smile Makeovers
Our dental partners offer complete smile makeovers which is an in-depth process using a variety of cosmetic dentistry procedures to ensure you get the smile you truly want. It can include tooth whitening, crowns or veneers, invisible braces, dental implants, bridges, or dentures. If you are looking to get several procedures done a complete smile makeover is for you!
Dental Implants
Dental implants are extremely helpful for individuals who have suffered tooth loss. No matter the number of teeth you have lost dental implants allow us to restore your smile to full functionality. These are total tooth replacements and we have great success rates which makes them our top choice to rebuild your smile.
Teeth Whitening
Certain foods and beverages can cause our teeth to stain and become discolored such as coffee, tea, and wine. Smoking can also cause this. Brightening your smile with us is easy! At Dental Partners of Boston, we offer our patients both take-home and in-office teeth whitening services. It will improve your smile and help you to feel confident.
We offer many other cosmetic dentistry procedures such as dental veneers, Invisalign, Lumineers, tooth-colored fillings, porcelain dental crowns, Botox and Dermal Fillers, dental bonding, and Cerec® single visit crowns. For a full list and description of our services visit our services page.
At Dental Partners of Boston, we take cosmetic dentistry very seriously. We understand that cosmetic dentistry is more than just how it looks on the outside. It's about how your smile makes you feel on the inside. We pride ourselves in our service and experience and look forward to helping you achieve the smile you've always dreamed of. Contact us today!