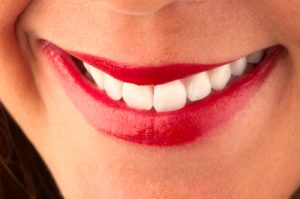 Because your smile is so important, when teeth need extra restorative measures, dentists usually refer patients to a Prosthodontic Dentist. We can learn what a Prosthodontic Dentist does by breaking down the name: "prosthesis" means "an addition" or "an attachment" and "odont" has to do with teeth. The suffix "-ist" is the person, so they are a dentist who specializes in putting additions onto teeth!
There are nine dental specialties that the ADA recognizes, and Prosthodontic Dentistry is one of them. They are trained dentists who have received years of extra training in order to restore and replace teeth. Basically, they can make your smile beautiful, in spite of almost any problem! Often seen as the "architects of smiles," they restore the functionality of decaying and damaged teeth and gums, giving your teeth the longevity they need. And not only do they restore damaged, broken, and decaying teeth, but they also deal with gums, lips, and other parts of the jaw. Their responsibilities range from the initial prognosis and planning to the execution and care instruction of the prosthesis.
Prosthodontic Dental Training
In order to become a specialist in this field, an aspiring prosthodontic dentist must complete four years of dental school, and then an additional three years of rigorous training in an ADA-approved program. This is accompanied by many clinical hours and a prosthodontic residency.
What services do they provide?
Prosthodontic dentists provide many services, including oral cancer screenings, TMD care (temporomandibular joint disorder), and OSA (obstructive sleep apnea) solutions. They also perform the following services:
Crowns (ceramic or metal)
Esthetic Reconstructive Dentistry
Other bonded restorations
Removable complete dentures
Removeable partial dentures
Fixed partial dentures
Here at Dental Partners of Boston, we have your Boston Prosthodontists, that are a part of our team of doctors, making it even easier and more convenient for you to get the care you need, not to mention some of the greatest dental care available in Boston. If you or someone you know is looking for dental care, schedule an appointment. Here at Dental Partners of Boston, your smile is our first priority, schedule an appointment today!