---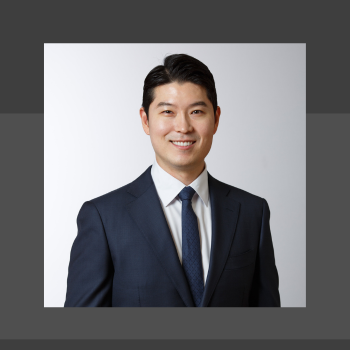 At Dental Partners of Boston, we are thrilled to introduce the newest addition to our team, Dr. Inkyu Han, a highly accomplished and dedicated restorative dentist. With his exceptional qualifications, unwavering commitment to patient care, and passion for dental excellence, Dr. Han is set to elevate the standard of restorative dentistry in our practice.
A Journey of Education and Expertise
Dr. Han's journey in the world of dentistry began with a strong foundation in education. He obtained his Doctorate in Dental Medicine from the prestigious Tufts University School of Dental Medicine, showcasing his dedication to learning and mastering the intricacies of the field. Prior to this, he earned his Bachelor of Science degree at the University of Wisconsin and his Master of Biomedical Science at Rutgers University in New Jersey. Dr. Han's diverse educational background reflects his holistic approach to dentistry, incorporating both the scientific and practical aspects of the profession.
A Commitment to Compassionate Care
What truly sets Dr. Han apart is his unwavering commitment to patient well-being. Dr. Han believes in treating each patient with the utmost respect and compassion, recognizing that dental care is not just about oral health, but also about enhancing the overall quality of life for each individual. He strives to provide accurate diagnoses and meticulous treatments, always willing to go the extra mile to ensure his patients achieve the highest level of oral health possible.
Excellence in Restorative Dentistry
Restorative dentistry is a crucial aspect of maintaining oral health and improving the aesthetics of smiles. Dr. Han's skill set in this area is truly impressive. His proficiency includes working with all-ceramic crowns, veneers, onlays, and composite restorations, blending functionality seamlessly with aesthetics. This comprehensive approach ensures that patients not only experience improved oral health but also leave the dental chair with smiles that radiate confidence.
A Lifelong Learner
Dr. Han's dedication to providing exceptional dental care is evident through his continuous pursuit of knowledge. He actively engages in ongoing education courses and hands-on experiences in areas such as digital dentistry, dental aesthetics, and implant dentistry. This commitment to staying up-to-date with the latest advancements in the field allows Dr. Han to offer cutting-edge treatments and solutions to his patients, ensuring they receive the best possible care.
A Passion for Dental Advancement
Dr. Han's commitment to excellence is further illustrated by his professional affiliations, which include the American Dental Association, the Massachusetts Dental Society, and the American Academy of Implant Dentistry. These affiliations showcase his dedication to staying connected with the broader dental community and contributing to the advancement of the field.
A Radiant Future with Dental Partners of Boston
We are honored to have Dr. Inkyu Han join the Dental Partners of Boston team. His enthusiasm, dedication, and exceptional skill set align perfectly with our commitment to providing top-tier dental care to our patients. Dr. Han's genuine excitement about understanding the unique needs of every patient ensures that anyone who walks through our doors will receive personalized, compassionate, and effective treatment.
As Dr. Han himself puts it, "My primary objective is to deliver the highest dental care for each patient. I am eager to provide comprehensive solutions that blend functionality with aesthetics, resulting in smiles that radiate confidence."
Welcome, Dr. Han, to the Dental Partners of Boston family. Your passion and expertise will undoubtedly make a profound impact on the lives and smiles of our patients. We look forward to the bright future ahead, as we continue to provide exceptional dental care under your skilled guidance.
---