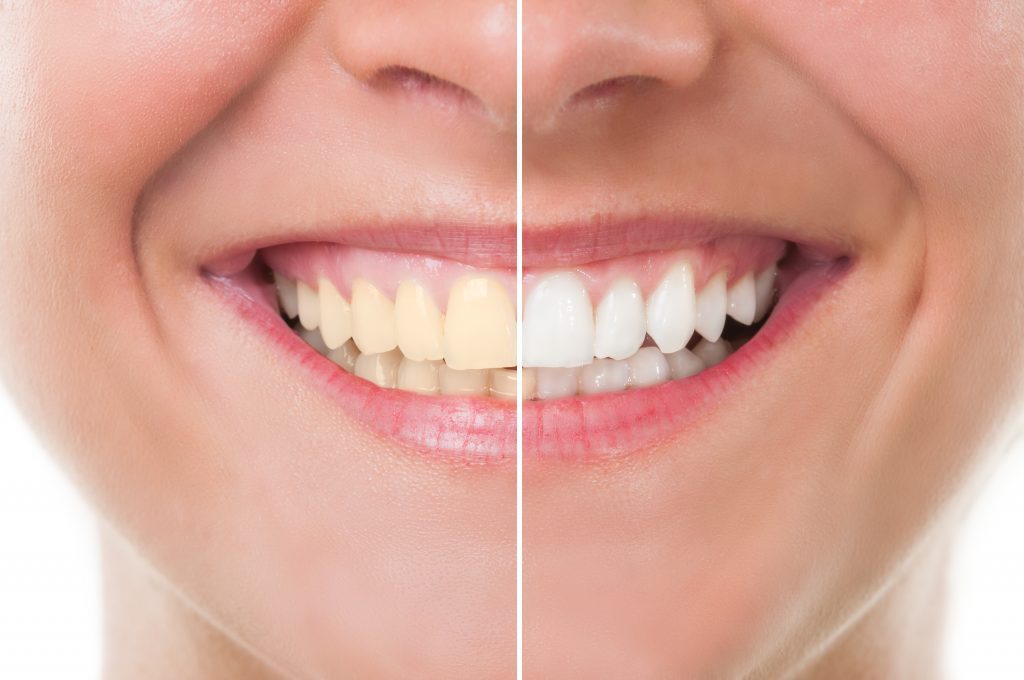 Stained teeth can make an otherwise beautiful smile look unattractive. The fact is it's easy to stain your teeth. Just like any food or drink that will stain your carpet, it can stain your teeth, too. Even though stained teeth are common, that doesn't mean you can't do anything about it. The first step to a brighter, whiter smile is to learn exactly what causes stained teeth. The next, and most important, step is to come into Dental Partners of Boston where our Boston cosmetic dentists can help you find which solution is best for your smile.
Dental professionals have identified three main categories of tooth discoloration:
Extrinsic Teeth Stains
Intrinsic Teeth Stains
Age-related Teeth Stains.
Extrinsic Teeth Stains
An extrinsic tooth stain is staining the surface of the tooth. It happens when staining particles, like residue from food and drink, build up in the film of protein that covers the tooth enamel. Extrinsic tooth stains are typically caused by:
Tobacco
Coffee
Tea
Wine
Cola Drinks
Sports Drinks
Hard Candy
Berries
Tomato Sauce
These items don't usually have an immediate effect on the teeth but can affect them over time. It is wise to drink plenty of water after consuming any of these and to brush your teeth regularly and attend your regular dental cleanings.
Intrinsic Teeth Stains
An intrinsic tooth stain is staining below the surface of the tooth. It occurs when stain-causing particles work through the exterior of the tooth and accumulate within the tooth enamel. Excessive fluoride use also has been associated with intrinsic stains, especially in children. An intrinsic tooth stain is trickier to remove, but it can be done. An intrinsic tooth stain may require bleaching using professional methods or an at-home chemical teeth whitening product.
Age-Related Teeth Stains
Age-related teeth stains combine the results of both intrinsic and extrinsic tooth discoloration.  Because the core tissue of your teeth, the dentin, naturally yellows over time, teeth will discolor with age. As we age, the enamel that covers the tooth becomes thinner, allowing the dentin to show through. These intrinsic causes of discoloration combined with extrinsic causes such as the effects of certain foods and beverages will cause most adults' teeth to discolor with age.
We Offer The Solution
We know that some teeth' discoloration is inevitable,  whether it's caused by extrinsic or intrinsic sources or it's just happened because of age. Because of this, we have made it easy to find a teeth whitening solution for you. We have both at-home and in-office teeth whitening options. Both options are fairly simple and may be exactly what you are looking for. We know that these solutions can help you achieve the beautiful and bright smile that you've wanted and will help you say goodbye to those discolored teeth. If you have been looking for a Boston cosmetic dentist, look no further. We can help you with your teeth whitening needs and will help you feel confident in your smile. Schedule an appointment with us today!