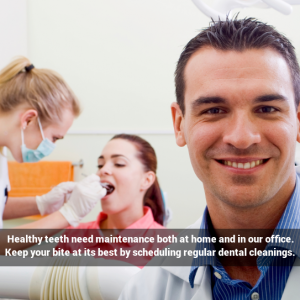 At Dental Partners of Boston, we offer the widest possible range of dental services. However, perhaps the most important are also the most basic: professional dental cleanings. Regular care and maintenance are the foundation of a healthy and problem-free smile, and while your personal dental hygiene is an important part of that, so are your visits to our office. We can see what you can't, address problems you can't fix at home, and recommend additional services to keep your smile at its brightest and best.
The View from Above the Chair
When you brush your teeth, your ultimate goal is to clean plaque from every surface of your mouth. But this goal can be difficult or impossible depending on the arrangement of your teeth. Even with the best brushing and flossing technique, there may be places you habitually miss—and you won't always necessarily know if your technique is the best it can be.
We have the advantage of a new perspective, along with the lighting, mirrors, and instruments designed to help us detect even the very first signs of decay. Not only will we find and clean these, but we'll point them out to you so you can be more thorough in the future.
Fixing What You Can't
When plaque is left on the teeth, it hardens into tartar, which is impossible to remove with a toothbrush or floss. But removing it is essential to protecting the health of your teeth, as tartar harbors bacteria and causes tooth decay and periodontal disease. When you come to our office, we will clean and polish your teeth, removing grainy tartar to leave your teeth smoother, stronger, and safer.
Taking the Next Step
As we examine your mouth, it will usually become apparent what areas need the most help to stay at their best. We're happy to provide a number of preventive procedures aside from cleanings, including dental sealants, which keep food and bacteria from becoming trapped in your molars, and fluoride varnish, which helps to remineralize and rejuvenate your tooth enamel.
Everyone needs regular dental cleanings—and you want the best dentist in Boston to do it. We hope you'll give us the chance to prove that we can exceed all your expectations. Call Dental Partners of Boston or contact us online to make an appointment or learn more.