Food dyes, oral decay, and age can be hard on your teeth, leading to stains, discoloration, or general yellowing. Besides making you look older, discolored teeth can also make your smile look unkempt. That is why many patients opt for professional teeth whitening.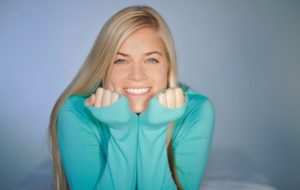 As a state-of-the-art dental facility, the Dental Partners of Boston offers several whitening options for patients. These include at-home whitening kits and in-office "Zoom!" whitening. Here is a little information about these whitening systems, and why patients prefer professional whitening over DIY versions.
Options For Whitening Teeth
DIY Whitening Kits: The Risky Alternative
Oftentimes when people think of teeth whitening, they turn to the shelves of their nearest grocery store. Unfortunately, these kits are generic and not made with your dental anatomy in mind, which can lead to painful rubbing or chemical burns. Many of these DIY kits are not approved by the American Dental Association, which means they may not be safe. To keep your teeth clean, healthy, and white, work with your dentist for your whitening needs.
Professional At-Home Whitening Kits
If you want the scheduling flexibility of an at-home whitening kit with the safety of an in-office visit, talk with your cosmetic dentist in Boston about professional at-home whitening kits. After evaluating your teeth for hidden damage, we will take molds of your teeth to create custom whitening trays. The dentist will also check your level of discoloration to pair you with a bleaching agent that will whiten your teeth safely and effectively. By wearing these whitening trays at home for short periods of time, you can uncover a brighter, whiter smile in no time.
In-Office Zoom! Tooth Whitening
For a professional and luxurious whitening experience, consider Zoom! in-office tooth whitening. After a dental hygienist uses a special gel to protect your gum and oral tissues, they will paint a light-activated bleaching agent on the teeth. Then, they will activate it with a UV light. This treatment takes under an hour but can whiten your teeth as much as 10 shades in a single visit.
Makeover Your Smile Today!
Every smile is different, which is why the best way to start your smile makeover is by meeting with the Dental Partners of Boston. During your consultation, the doctors will talk with you about your individual needs, preferences, and dental health. They can also offer advice on which procedures will help you meet your goals. Schedule your appointment today to start enjoying the smile of your dreams.