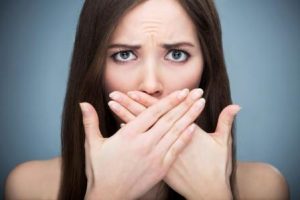 At Dental Partners of Boston, we are always looking to provide high-quality, modern procedures to our clients. We know that each one of our patients is an individual with different needs and concerns related to their oral hygiene.
Many adults are not happy with the appearance of their teeth. Some adults didn't get the chance to have braces when they were teenagers, and now they are looking for ways to straighten their teeth and attain a straight, even smile. But, many adults do not want to wear clunky, metal braces that can be uncomfortable and also be extremely noticeable.
Luckily, there is a solution to this problem. Getting the straight smile you've always wanted is attainable, and you can get it without the time and issues that come along with metal braces. This procedure is known as Invisalign, and we offer this option at our office. This method will straighten teeth in a shorter amount of time than traditional braces, and it is also much less noticeable.  We are proud to be able to offer Invisalign in Boston.

What are the advantages of Invisalign?
These are transparent braces that are used to straighten crooked teeth. Invisalign usually straightens teeth in a short amount of time, in many cases as little as six months. This process is done using a series of clear plastic aligners. The aligners are custom-made and can be removed at your convenience. Over half a million people have used Invisalign.
The benefits include:
The clear aligners are much less noticeable than traditional braces
The aligners don't have metal wires which can be irritating and uncomfortable.
It is easy to brush and floss with Invisalign because they are removable.
Invisalign can often straighten teeth in less than a year.
Invisalign is a great option for adults who want straighter teeth. There are many advantages to this option over traditional braces, and many patients have been pleased with the results.
What is the process like?
We will take 3-D images of your mouth and use them to create custom aligners that will guide your teeth into place.
Next, custom aligners that snap on are created. You will switch out to the next aligner every two weeks, so you don't have to deal with tightening or adjustments. The aligners can be removed for short periods of time.
Schedule an Appointment
If you are looking to create a straighter smile, schedule an appointment with us to get started with Invisalign. We are happy to tell you more about the process and how it can help you