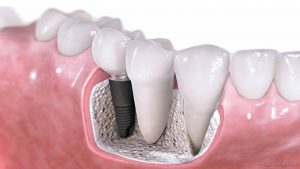 At Dental Partners of Boston, we offer a wide range of dental health care services. This includes periodontal services. Periodontal care is all about taking care of and keeping your gums healthy. There is more to oral hygiene than just keeping teeth clean. The gums and the bones in your jaw that support your teeth are very important.
A Periodontist is a specialist who deals with bone and gum diseases in the mouth and around the teeth. Periodontists do procedures related to gum disease and much more. They also help patients prevent gum disease and other similar problems. Periodontists help prevent and get rid of infections in the gums as well as do procedures to protect teeth roots and control inflammation of gums.
With Dental Partners of Boston, you can trust you are getting high-quality gum disease treatment as well as a wide range of periodontal care services. Dr. Guzman is our resident periodontist. He has years of experience and expertise in dental implants and gum disease treatment.
Periodontists Help Prevent and Treat Gum Disease
Gum Disease, also known by the term periodontal disease, is something that many people live with, without realizing it. At first, the disease presents as swollen, red, or bleeding gums. As the disease progresses, it can cause pain and even tooth loss. Over time, it can even lead to bone loss and other serious problems.
We offer advanced gum treatments to help you prevent, control, and reverse gum disease side effects. We also offer periodontal dental services that include: root planing, receding gum treatment, grating, LANAP, dental implants, and bone grafting.
Each individual patient's case is different, so we will do our best to individualize your care. When you come in for an appointment, we will listen to your concerns and talk with you about different options and procedures. We are committed to giving a high level of patient care and creating an environment where patients feel listened to and care about. Dr. Guzman will help identify the specifics of your periodontal problems and help improve your oral hygiene. You can trust you will be treated with respect and be given a high level of care and attention.
Contact Our Periodontist
To learn more about the periodontal services we offer, feel free to give us a call. Our friendly office staff are happy to help and can schedule you an appointment to see Dr. Guzman or one of our other periodontists.