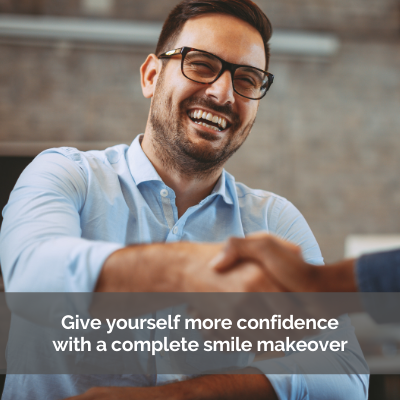 Most of us consider a smile to begin and end with our actual teeth, but the reality is that a healthy smile goes much deeper. Everything from gum health to overall dental alignment affects not only the way your smile looks but the way your bite works, too. A healthy mouth is one that delivers both a bright, stunning smile and a grin that's balanced, comfortable, and functioning.
Complete smile makeovers aren't just a good idea for your dental health, they're a great idea for your confidence, too! Are you worried that you have too many problems with your teeth, or aren't sure where to start? You're in good hands with our team.
Missing and/or Damaged Teeth?
You don't have to live with issues like gaps in your smile or chipped tooth edges – they can be easily fixed by our caring team at the Dental Partners of Boston. Once we've completed our examinations and checked your X-rays, we'll explain which techniques and procedures will work best for your complete smile makeover.
Our approaches may include solutions like veneers, which restore a bright, white smile and cover visual imperfections in your teeth. If you're missing a tooth – or even more than one – implants can help ensure a full, beautiful smile and a confident bite as well.
Embarrassing Tooth Discoloration?
You don't have to give up your favorite food and drinks to avoid staining or discoloration of your teeth. Our office offers easy, convenient tooth whitening services, such as Zoom!, to help bring back the brightness in your smile. After you visit our office, you'll be able to lift that wine glass to toast in confidence, knowing that your pearly whites will stay selfie-ready no matter what.
Crooked Smile or Gum Problems?
At the Dental Partners of Boston, we work with a team of specialists to ensure your mouth stays healthy from top to bottom. Dr. Guzman is ready to address any concerns you have with your gum health, ensuring the roots and base of each tooth stay strong and aesthetically pleasing. Dr. Frydman's expertise with the Invisalign dental alignment system will help gently correct crooked or gapped teeth without the need for semi-permanent appliances in the mouth.
When you trust your dental care to us, we want to give you the confidence – and a reason – to smile as often as possible. It's time to get started on the smile you deserve, free of damage, discoloration, or discomfort. Contact us at Dental Partners of Boston to make your appointment today!