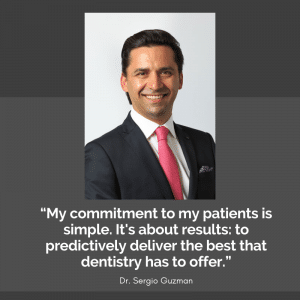 When it comes to needing medical advice or help, you want to visit a doctor you can trust. What sets Dental Partners of Boston apart from other practices is that we are a group of doctors working together and rely on the specialized training and experience each other brings to our practice. We give our patients the best experience and solutions possible by focusing on each patient and their needs uniquely and intimately. We give them the most reliable care and relaxing experience possible. 
Exceeding Your Expectations
We want to work with you to meet your needs and exceed your expectations so you feel better when you leave our office. It can be difficult for some to feel comfortable in a dentist's chair. We help our nervous patients put their trust in our hands. It can be a worrying experience going to get a check-up or speaking to someone about your dental issues. We commit to exploring every available option to guarantee your satisfaction as we improve your oral health.
Our doctors offer their patients advice in addition to serving their needs. We use the best cutting-edge technology and treatments to align with our patients' needs and concerns. Whether you are on the hunt for cosmetic surgery or help with relieving tooth pain, our doctors are here to examine your concern address it in the best possible way. 
We Have An Expert in Every Dental Specialty
Among the team, we have a variety of skill sets, so there is always an expert in the field you need. Instead of having only one doctor, we ensure the right doctor in that specific field addresses your specific needs. 
We offer customized treatment plans because each individual case is different and unique. Our doctors treat every case with care and close attention to detail. We ensure the ideal solution for you. If you need surgical treatment, we ensure our clients the best possible results.
Complete Transparency
Before beginning any treatment, we make sure you understand the process and what is involved so that you feel entirely comfortable. It's very important to us that our patients feel at ease knowing we are committed to their health. We will answer all your questions along the way. Please contact us today to schedule a consultation.