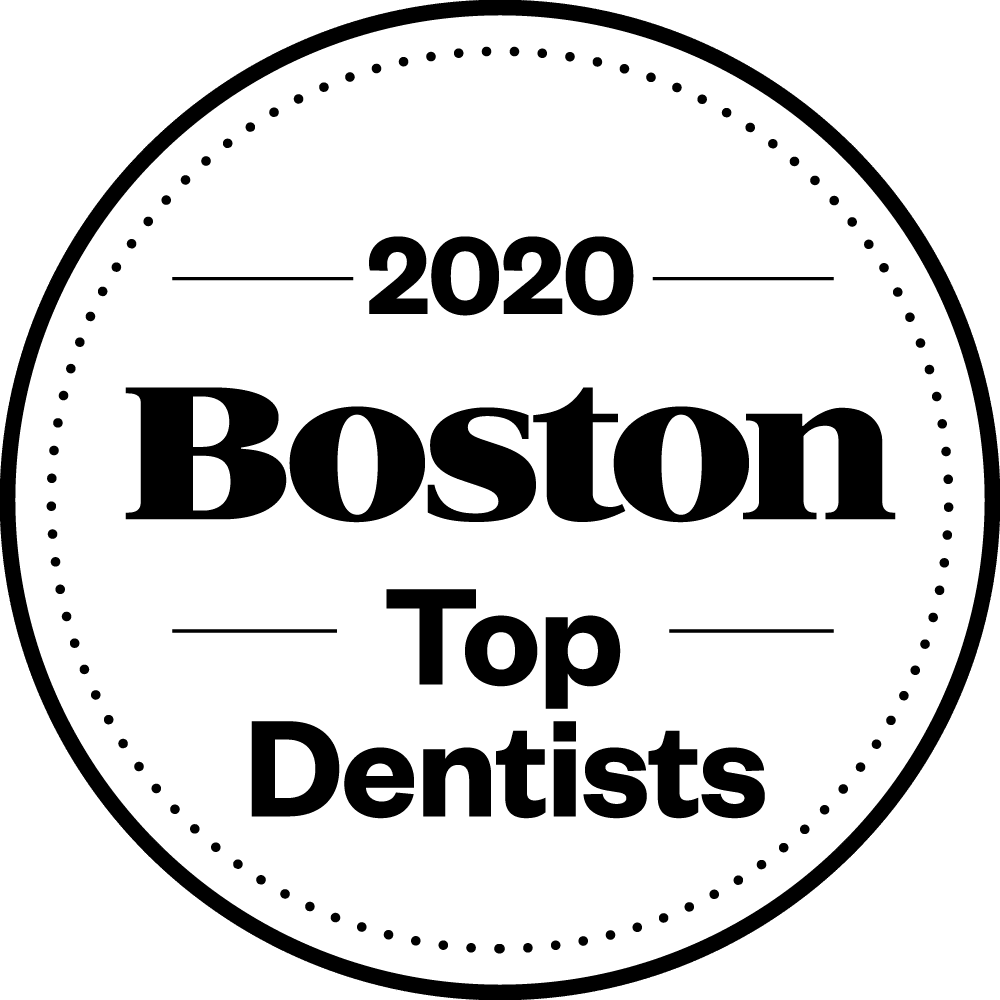 For years, Dental Partners of Boston has been striving for excellence in all aspects of its work. And this year, just like last, we've been recognized by Boston magazine's Top Dentists™ 2020 under many winning categories — a tremendous achievement for our team.
Boston magazine's Top Dentists™ award has been running for many years. The goal is to list all of the top dentists in the city, helping patients find the best professionals in the area. It operates differently from most awards. Dentists are not nominated by the public or a panel of experts, but rather by their peers — part of the reason the award is so prestigious. Any professional on the list must gain the support of others in the dental community for the quality of their work, including those from rival clinics.
That's why our team's achievement this year is so spectacular. Our peers voted for all our doctors to be selected for the award, confirming our place as one of Boston's premier practices.
We believe our success comes from our ability to synergize and work together. Everyone at DPB is on the same page and shares the same values. We all understand that the patient experience is paramount, something that we hold front and center in everything that we do.
We're honored to be recognized by our peers for these awards. It incentivizes every team member to continue to strive for excellence in all that they do and pushes them to give their best every day.
Why We Won Boston magazine's Top Dentists™ 2020
Part of the reason we won comes down to the features of our practice. Teamwork is important — and something that significantly improves the patient experience — but it isn't the only factor working in our favor.
For instance, DPB believes in reaching out to the community. We've been building relationships between doctors and patients for more than fifty years, giving us intangible social capital in the local community that other practices just don't have. When patients come to us, they often automatically trust us to do a great job, which helps doctors give their best every day in the clinic.
Thanks to our convenient locations at the Prudential Center and Charles River, we're also ahead of the pack. We fit around patients' schedules and access requirements, making it easy to slot treatment into hectic schedules.
Then there's our advanced experience. DPB provides a tremendous range of cosmetic and general dentistry options for patients, including some of the latest therapies and techniques. Rarely do we have to make referrals or send patients to specialists. Patients can get all the treatment that they need through us.
We are also firm believers in excellent customer service. Dental practices should build partnerships with patients to ensure the best possible oral health throughout their lifetime. Patients who come to our clinic feel like cherished members of our extended family, not just treated but also cared for.
Finally, we never cut corners and always manage patient expectations. While it is possible to achieve semi-miraculous dental treatment results, it takes careful planning, time, and considerable patience. Heavily-promoted faster methods exist, but they often force a compromise somewhere along the line, leading to poorer patient outcomes.
Our Award Winners
Here are the DPB members who received awards this year:
Having so many winners is a delight for DPB and confirms our position as one of the premier practices in Boston. Our team has made tremendous individual sacrifices to get to this stage, giving the public the best reason to choose us as their dental service providers.