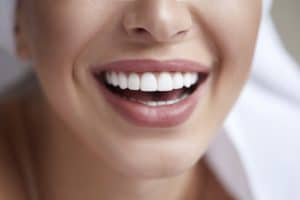 At Dental Partners of Boston, we offer a wide variety of different dental services. Any dental service you need can be performed in our office with all of our specialists. One service we specialize in is teeth whitening, and we offer a few different options. This allows for individualized care so we can help you choose the best teeth whitening method for you.
It's normal for teeth to stain a little or discolor with time. Aging, diet, and other factors can contribute to teeth discoloration. Many patients want teeth whitening done for cosmetic reasons, so we offer different methods to give patients the results they desire. If you want a brighter, whiter smile, we can help you get there.
We have both in-office and take-home teeth whitening options. Let's explain a little about each of them.
Take-Home Teeth Whitening
As the name suggests, you bring this kit home with you. We can make customized trays that you take home and apply at a time that works best for you. They are made with impressions of your teeth taken at the office. This method is flexible and convenient for your schedule. It can be customized based on your desired results.
In-Office Teeth Whitening
This method involves a one-time procedure at our office. This usually takes less than an hour. For an in-office teeth whitening, one of our dentists will evaluate your teeth and then mix up a whitening gel that is stronger than the take-home option. The benefits of in-office cleaning include that this method is quick and efficient. The whole procedure is done in-office, and you don't have to take anything home to deal with later. The results are often immediate.
We offer two basic teeth whitening systems in-office. They are the BriteSmile Whitening System by Discus Dental and the Zoom! Teeth Whitening System.
The BriteSmile Whitening System is a fast, non-invasive procedure from a trusted, effective company. Many patients find great results with this method.
The Zoom! Teeth Whitening System from Philips is another great option that many patients love. This is another fast, effective service.
We will discuss the options with you and figure out the best method for your needs.
Contact Us
Give Dental Partners of Boston a call to make an appointment to find out more about our teeth whitening options. Our friendly staff is happy to help.