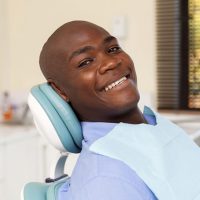 Are you dealing with serious gum disease? Currently, 65 million Americans are currently dealing with some form of gum disease. Therefore, prompt treatment is important to fight gum disease. If untreated, it will continue to worsen until the teeth become loose and possibly fall out.
What is Gum Disease Treatment?
Gum disease is commonly referred to as periodontal disease and needs to be cared for by a professional. There are several effective gum disease treatments to consider. Of these, laser gum disease treatment is one of the most popular treatments on the market. This is because it is less invasive, effectively treats the problem areas, and heals quickly.
What is LANAP?
LANAP is short for Laser-Assisted New Attachment Procedure, which is an advanced gum disease treatment with the use of laser technology. Patients seeking LANAP treatment often receive LANAP when their gum disease has worsened to the point that traditional methods fail. At Dental Partners of Boston, we specialize in LANAP treatment. Dr. Guzman is certified in the procedure and has effectively treated thousands of patients.
How Does LANAP Work?
LANAP treatment allows Dr. Guzman to remove infected gum tissue without needing to cut the gums and stitch them back together. Instead, we use a PerioLase MVP-7 laser to treat the infected gum tissue. Any calculus deposits are cleaned and removed by an ultrasonic scaler. Once all bad bacteria are removed, the laser cleans the area again. The healthy gum tissue naturally begins regenerating. Typically, patients experience minimal discomfort and find their healing time is significantly shorter than traditional flap surgery and other gum disease treatments.
Why Consider LANAP?
If you have gum disease problems, LANAP treatment in Boston is one of the most effective treatments to treat and reverse gum disease. There are multiple advantages to LANAP including:
No cutting and stitches required
Full-mouth in-office treatment in one treatment
Faster recovery time
Improved success rate from traditional gum surgery
Improved success rate for bone regeneration
Laser periodontal treatment provides excellent benefits for patients dealing with gum disease. Since gum disease is prevalent, effective treatment is essential to protect the teeth and gums from additional damage. Dr. Guzman can repair gums and will be able to protect your teeth by using LANAP to aid in cleaning the gums and teeth from the bacteria in the mouth. To learn more about LANAP and our gum disease treatment options, contact Dental Partners of Boston today to schedule an appointment.