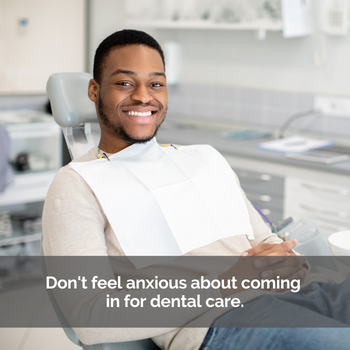 Many patients feel anxious when faced with an upcoming dental surgery. Dental surgeries might include wisdom teeth removal, dental implants, surgery to improve TMJ (Temporomandibular Joint) disorder, or to prepare for dentures.
Regardless of the type of surgery, there are many ways to prepare for the visit to help ease stress and ensure the procedure runs smoothly. We'll go over some of them.
1. Read and Follow All Pre-Visit Instructions
We will provide you with all of the information you need to have a successful surgery. The best way to prepare is to read through the instructions in advance and contact us right away if you have any further questions. Instructions may include picking up prescriptions before the appointment, recommended clothing to wear during the visit, and necessary fasting instructions (see below for more information).
It is also important to understand the risks and benefits involved with the surgery. We will go over all of these with you during your consultation, so you know what to expect during and after every procedure. We will schedule time for any further discussion and questions before beginning treatment, and of course, you are welcome to call us anytime.
2. Get a Ride
Most surgeries require a form of sedation during the procedure. It is recommended that you find a close family member or friend to accompany you during the visit. You will need someone who can drive you to and from the visit, and depending on the scope of the surgery, someone to help set you up for recovery. It is never recommended to undergo an invasive procedure without bringing another person with you, so plan ahead!
3. Avoid Food or Drink
Your surgeon will likely provide you with fasting instructions before your appointment, especially if it involves sedation. It is highly recommended not to eat or drink anything (even water) after midnight before your procedure to prevent aspiration during surgery. Aspiration is a rare respiratory complication that can occur during sedation. If your stomach is empty before surgery, you have less of a chance of aspirating.
The key to a successful surgery is proper preparation. Follow these steps, and you will have very few complications during the procedure. You will also feel confident and anxiety-free on the day of your visit! Please contact us if you have any questions.