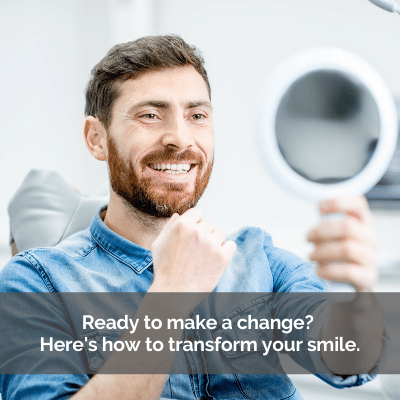 When you feel self-conscious, shy, or embarrassed of your smile, it affects your whole life. You deserve to enjoy the happiness that comes with looking and feeling confident in your teeth.
A complete smile makeover is a perfect way to create a whole new you that will shine through every grin. Not sure where to begin? Great news: Dental Partners of Boston is here to help make it happen!
The Smile Assessment: How Does Your Smile Look Right Now?
The first step in any cosmetic dental restoration or improvement is a thorough examination. Using state-of-the-art technology and gentle dentistry techniques, one of our talented dentists examines your teeth for areas of improvement. They also consult with our dynamic team to form a treatment plan just for you.
This step includes identifying missing teeth, gapped or chipped teeth, discolorations, misalignments, and concerns with gum health and appearance. Depending on your dental needs and your personal wishes, a consultation could involve taking photographs of your smile, x-rays, a physical examination, chairside discussion, or all of the above.
Smile Makeover Plan: How Would You Like Your Smile to Look?
Once the initial examination is completed, it's time to plan. Our smile makeover team discusses with you the suggested improvements you would like and offers a realistic timeline. They also talk about cost expectations and what you can expect once finished. At this point, we'll  explain any additional care or upkeep. Additionally, we discuss with you realistic maintenance and/or replacements that may be needed over time with veneers, crowns, and other cosmetic dental components.
The Big Day(s): Are You Ready to Transform Your Smile?
Our front office team will help you plan your procedure day(s) around your schedule, for convenience. We'll make sure you have everything you need, including clear instructions for taking care of your smile, both before and after restoration and improvement work. For ongoing adjustments, such as the use of Invisalign retainers, Dr. Frydman will have personalized advice ready, ensuring you obtain your desired results as quickly as possible.
Ongoing Care: How Will Your Smile Look in the Future?
Dental Partners of Boston aren't just here for your smile makeover itself, we're also here for the road ahead. We'll work with you to schedule follow-up appointments for regular dental care, periodic examinations of cosmetic dentistry like bridges, crowns, and veneers. We're always happy to provide advice and help with questions: we know that a smile makeover is a big step for the health and appearance of your teeth.
If you're tired of taking tight-lipped selfies or worrying your teeth aren't as attractive as you'd like, it's time to take action. You have nothing to lose but those nagging dental self-esteem issues. Don't hide your smile. Contact the Dental Partners of Boston today and schedule your consultation. We'll give you plenty to smile about.