---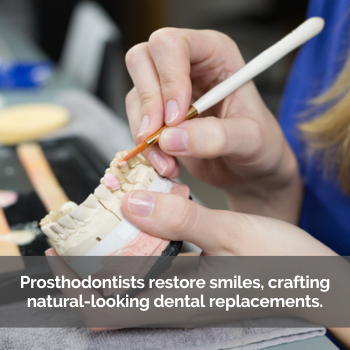 When it comes to your smile, there's no compromise. A healthy, confident smile not only brightens your face but also boosts your self-esteem. Dental issues, especially those requiring specialized care, can be overwhelming. That's where prosthodontics comes in, a branch of dentistry that focuses on the restoration and replacement of teeth. At Dental Partners of Boston, we understand the significance of a healthy smile and are here to guide you through your dental journey.
What is Prosthodontics?
Prosthodontics is a specialized field of dentistry that deals with the diagnosis, treatment planning, rehabilitation, and maintenance of oral function. It also deals with the comfort, appearance, and health of patients with missing or deficient teeth. Prosthodontists are experts in creating customized solutions, from dental crowns and bridges to dentures and dental implants, tailored to fit your unique needs.
Why Choose Dental Partners of Boston?
Expertise and Experience: Our team of skilled prosthodontists at Dental Partners of Boston have extensive knowledge and hands-on experience. They are dedicated to providing the highest quality care, ensuring that your smile is in capable hands.
Customized Treatment Plans: We understand that every patient is different. That's why our treatments are tailored to your specific needs. Whether you need a single dental crown or a full mouth reconstruction, we create personalized treatment plans designed to restore your smile and oral function effectively.
Advanced Technology: We leverage state-of-the-art technology and techniques to deliver superior services. Our advanced equipment ensures precision, comfort, and efficiency throughout your treatment, guaranteeing optimal results.
Comprehensive Services: From dental implants that mimic natural teeth to bridges that restore your smile's integrity, Dental Partners of Boston offers a wide range of services. No matter the complexity of your case, we have the expertise to provide effective solutions.
Patient-Centric Approach: Your comfort and satisfaction are our top priorities. Our compassionate team ensures that you feel relaxed and informed throughout your treatments. We answer your questions, address your concerns, and guide you at every step, fostering a positive experience.
Why Should You Make an Appointment?
Restore Your Confidence: Missing or damaged teeth can dent your confidence. Prosthodontic services can restore your smile, allowing you to confidently interact with the world.
Improve Oral Function: Difficulty in chewing or speaking due to dental issues? Prosthodontic treatments can enhance your oral function, enabling you to enjoy your favorite foods and speak clearly without hesitation.
Enhance Oral Health: Restoring missing or damaged teeth is vital for your overall oral health. Prosthodontics not only improves your smile but also prevents further dental problems, ensuring a healthier mouth.
Long-Lasting Results: Our solutions are designed to be durable and long-lasting. With proper care, your restored smile can serve you well for years, providing an excellent return on your investment.
Don't let dental issues hinder your quality of life. Take the first step towards a healthier, more confident smile by scheduling an appointment with Dental Partners of Boston. Our expert prosthodontists are here to listen, understand your needs, and provide tailored solutions that transform your smile and your life.
---