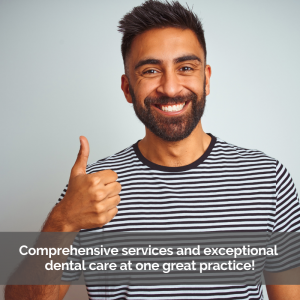 When you're looking for dental services, you want to find the best dentist you can. This is because great dentists produce great results. As you search, choose from among the top dentists in Boston to find the right dental practice. Good dentists have years of experience, plenty of positive reviews, and recommendations from their happy patients.
What Makes a Great Dental Office?
A great dental office comprises of professional receptionists, well-organized patient flow, and a comfortable and welcoming atmosphere. They also have a clinical team that is fantastic at their job. The team assist the dentists and provide thorough cleaning practices to ensure you are in capable hands.
Exceptional Communication
A successful consultation comprises excellent communication from exam to treatment planning to financial discussions. A practice with multiple specialists available makes it so you can have all your needs met at one location. They'll work together to achieve the best possible outcome for you and your unique situation. This is what Dental Partners of Boston has created to give you one of the best dental experiences you've had.
"They are amazing, super organized, clean, kind, and supportive. Been going here for ten years. Even more impressed with their work to protect everyone during COVID-19 – Prudential Tower temperature check, then booties for shoes, sanitizer, mouth rinse, etc. Highly recommend!" -Caitlin DiMartino
We believe dentistry is all about YOU!
Because we are a multi-specialty practice, we can draw upon each other's experience and expertise to create personalized treatment plans. Together, we will explore every available option and present them to you. We aim to exceed our patients' expectations for this reason we aim to excel with every interaction. Answering your questions to your complete satisfaction is important to us. We will ask our own questions so that we are clear about your goals for your oral health. Our team members will treat you with nothing but the utmost respect and friendly professionalism while you're in our care. We want you to feel safe and know that you are in good hands.
Distinctive and Comprehensive Dental Care
Beautiful teeth and a healthy smile boost your confidence and increase your overall sense of well-being. We know your smile is important to you and we work hard to ensure that every treatment has beautiful results.
As a group of dentists with a range of experience and specialties, we offer a wide range of services including:
There is no need to refer you to another practice. We have it all under one roof so you can come to one of our locations for complete care. Whatever your needs, whether it's to replace a missing tooth or brighten those pearly whites, we can see you through.
When you're looking for the perfect place for you, consider coming to see us at Dental Partners of Boston. We are among the best of the best, and we are committed to each of our patient's oral health. Please contact us today to schedule your first appointment. We look forward to welcoming you to our practice!