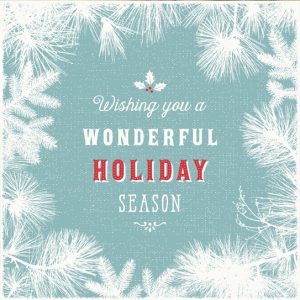 What do you get as a gift for the person that has everything? We all have some people on our holiday gift shopping list that are tricky to shop for. Why not give the gift of a beautiful smile this season? Here are a number of treatments that can be gifted to others, or to yourself, to celebrate the holidays in style.
Invisalign
Invisalign is a wonderful treatment that can benefit people of all ages. Whether you choose it as a gift to yourself, your kid, or your partner, giving the gift of straight teeth is something that really is a treat. If you have a family member who has longed for straighter teeth, Invisalign is a great option for them. The good thing about Invisalign is that it straightens teeth more subtly than traditional braces. For teenagers or adults looking to get straight teeth without traditional braces, this can work well. It's a beautiful solution for anyone who doesn't want braces but still wants straighter teeth.
Cosmetic Dentistry
If crooked teeth are not a problem, then other cosmetic dentistry treatments might be just the thing this year. Teeth whitening is a great gift suitable for many people. Teeth whitening helps to brighten teeth for the year ahead, as well as for all of the holiday festivities.
Cracked or Chipped Tooth
If you or someone you love has a chipped tooth, then you know how much it can bother someone. From avoiding social situations to not wanting to smile for the camera, having a chipped tooth does impact lives. The good news is that visible chips can be fixed in time for picture-perfect smiles during the holidays. Scheduling an appointment is the first step to see what needs to be done.
Smile Makeover
You could also consider a complete smile makeover for yourself or a loved one. A smile makeover can help achieve the smile you or they have always wanted and is an excellent way to start 2021. Smile makeovers have many benefits from whitening your teeth, fixing gaps, resolving gummy smiles, lengthening or reducing teeth length, and replacing missing teeth. Smile makeovers can fix your smile or the smile of a loved one.
Dental Partners of Boston wants to thank you for choosing us this year and wish you happy holidays. If you would like to learn more about any of these treatments, get in contact with our team. Whether it is for yourself or for a loved one, schedule an appointment today.