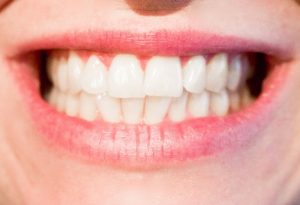 Everyone loves having a nice smile. The brightness and radiance of that smile can diminish over time due to discoloration and staining. The cause can be due to tobacco use, eating certain foods, drinking coffee, tea, wine, sodas, and even aging.  Some of that is unavoidable and just happens and worsens as time goes on. However, there are solutions to bring the whiteness and brilliance back into your smile. Dental Partners of Boston offer teeth whitening services that can fit anyone's schedule and we want to find what works best for you. We offer our patients take-home and in-office options. Our doctors and staff will be able to find what is right for you.
Take-Home Teeth Whitening
Our take-home teeth whitening kit can provide a very convenient option for anyone. It allows for customization and flexibility. We provide teeth whitening trays that you are able to take home and use at your convenience. The trays are custom-made by our experienced dentists with impressions of your upper and lower teeth. We will help you determine the shade you want to go to and give you all the supplies you need. One of the benefits of a take-home teeth whitening kit is it can work with anyone's schedule. It is also a simple and safe way to whiten your teeth over time.
In-Office Teeth Whitening
In-office teeth whitening is a one-time experience. The procedure takes place in our comfortable office and is usually done in under an hour. Our trained staff will evaluate your teeth and preparations will be made for the simple procedure. We start by using a stronger teeth whitening gel than in our take-home kits. A benefit of using our in-office teeth whitening is that it is a simple procedure that takes less than an hour to complete. You will also see results quickly. The average patient says they see a few shades different after the initial visit.
Experienced Doctors
The doctors at Dental Partners of Boston have vast experience and knowledge. Their extensive backgrounds and specialties have helped thousands of dental patients in Boston. We've helped them find the solutions, including teeth whitening options, that work best for them. We work with you directly to find the option that best suits your life and schedule. If you have been searching for a dental team who cares about you and your teeth whitening needs Dental Partners of Boston is the place to go.  Schedule an Appointment today!