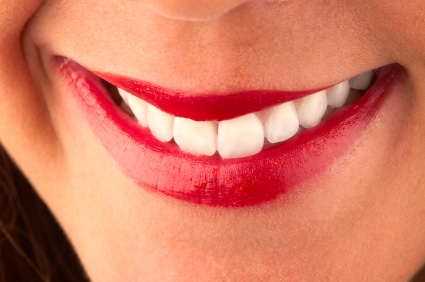 What Is A Dental Implant Surgeon?
A dentist who specializes in dental implants and performs dental implant surgery is known as a Periodontist. Periodontal dentists go through years of additional training that qualifies them to perform advanced procedures.  They are dental practitioners with significant expertise in the avoidance, detection, and treatment of periodontal diseases. They also specialize in dental implants.
Periodontists are additionally specialists in the treatment of oral infections like gum disease and inflammation. Periodontists get in-depth training in these procedures, including three extra years of instruction beyond dental school. Our in-house Boston Periodontist Dr. Sergio Guzman stays up to date with the most recent strategies for diagnosing and treating gum disease among other oral ailments.
Periodontists often treat more problematic periodontal cases, such as severe gum disease. They also treat those with more complicated medical history. During your first visit, Dr. Guzman reviews your complete medical and dental histories. It is essential for the dentist to know about any medications you take that may affect periodontal care. Some of these concerns include heart disease, diabetes, or pregnancy. Be detailed and thorough while explaining your history.
Who Is the Best Dental Implant Surgeon In Boston?
When it comes to dental implant surgery, it matters who you chose to fix your broken or missing teeth. Skill, experience, and the most up-to-date equipment make a difference between a good dental implant and an excellent one. As Dr. Guzman puts it, "Implants have to be done right the first time, and finding a skilled doctor is the key!"
Our team's skill and expertise is supported by our partnership with some of the world's leading manufacturers of implants. This ensures that you get the best material available for your implants.
Dr. Guzman and his team at Dental Partners of Boston were ranked as top dentists in Boston by Expertise. With over 40 years of combined service to the Boston area, our community has come to trust Dr. Guzman and his team. Their experience and knowledge produce long-term results that have kept our clients happy for many years.
Our team at Dental Partners of Boston is certified by the American Academy of Facial Aesthetics and the Hispanic Dental Society. We have Diplomate status by both the American Board of Prosthodontics and American Board of Periodontology. Additionally, we received the Schwartz Center Compassionate Healthcare award.
Are Dental Implants Worth It?
The saying that you get what you pay for is certainly true when it comes to tooth repair and replacement. The National Institute of Health recently revealed through a study that on average, over 80% of dental implant patients are "very satisfied" with the overall experience and results of dental implants.  The dental implant option offers a host of impressive benefits. This means that they can actually pay for themselves over the long run in more ways than one. Here are a few reasons why our team and our patients love dental implants.
Durability
Dental implants often last a lifetime with proper care and cleaning. The alternative, dentures, generally only last about five to seven years. Not only do they last longer but they are tougher and can handle a more normal diet than with dentures.
Protect Jaw Tissue
Dental implants also offer another powerful benefit, they help to protect your jaw tissue. Because dental implants anchor into the bone, they stimulate the bone to stay healthy and strong. Without this stimulation, your jawbone slowly melts away. This can affect your other teeth and make it harder to have dental implants in the future.
Maintain Face Shape
An often unknown or overlooked aspect of missing teeth is that missing teeth can change the look of your face. This is called bone resorption, and dental implants prevent bone resorption. They will help maintain your face's healthy bone structure. Without our dental implants, your face shape will slowly change, which can leave the lower half of your face looking caved in due to the absence of your natural teeth.
Avoid Embarrassment
Dental implants look completely natural and beautiful, leaving you with a smile that will make you love smiling. Also, since dental implants are non-removable and fixed in place, you won't have to worry about them slipping or falling out.
Simplify Your Routine
Alternatives to dental implants can be complicated, especially when changing your daily routine becomes necessary. What our patients love about dental implants is that proper care for them is very similar to how you would care for your natural teeth. There is little to no change from your daily routine.
Improve Your Self-Esteem
You may have spent years thinking that the smile of your dreams is now out of reach due to your broken or missing teeth. Thanks to dental implants, your smile can be as good or better than new, giving you a smile you will love and be proud of!
Where To Get Dental Implants In Boston?
With unique treatment options and in-house specialties, Dental Partners of Boston is honored to be recognized as one of the top dentists in Boston. Contact us at any of our offices and schedule an appointment today. Our team of experienced dental professionals can't wait to help you with dental care designed specifically for you.
Dr. Guzman and our team at Dental Partners of Boston have made improving your oral health simple, accessible, and convenient to our patients in the downtown Boston area. With extended office hours available at both The Prudential Center and Charles River Center, our dental patients get excellent care and service that works with your schedule.
Schedule an Appointment Today!
If you're interested in getting dental implants to replace your missing or broken teeth, call us today to schedule an appointment so we can answer any questions you might have about dental implants. Our expert and caring staff would love to give you the smile of your dreams!