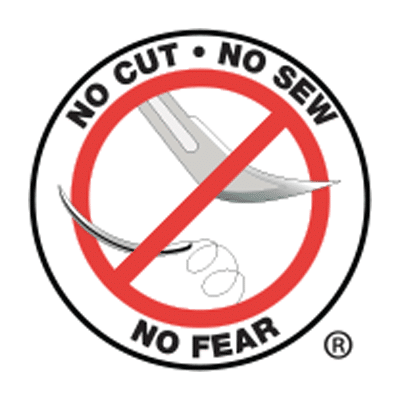 Why We Recommend LANAP™ Laser Periodontal Therapy Over Traditional Treatments
LANAP™ Laser Periodontal Therapy combines the proven methods of traditional gum surgery with the precision and benefits of laser dentistry. In addition to added comfort and shorter recovery time, it can preserve healthy gum tissue by only removing the dead and diseased tissue.
Thanks to the fantastic nature of LANAP, most of the gum tissue is saved. Consequently, that means minimal tooth structure lost after surgery compared to other methods. Natural reattachment of the gums to the bone after surgery is one of the benefits of laser gum surgery. This is rarely if ever seen in older non-laser treatments.
What Makes LANAP Such A Valuable Resource For Our Patients?
During your laser gum treatment session, our Periodontist will uses a beam of light that operates on a specific wavelength– enabling the unhealthy diseased gum tissue to be removed while leaving the healthy gum tissue intact. This means there is much less inflammation and after visit discomfort. Most of our patients return to their daily routine in comfort. Traditional periodontal therapy cuts away tissue height to reduce infected and diseased gums. Conversely, LANAP™ is a restorative procedure. What it means for you the patient is that most gum tissue is preserved and tooth structure can then be restored.
Is LANAP Better Than Older Tried And True Methods?
There are very few cases where older methods are still needed. In fact, LANAP offers many benefits over traditional methods of gum disease treatment. The most obvious and most prominent being that it is a much more straightforward and stress-free procedure both during and after the visit.
Other benefits of LANAP when compared to traditional gum disease treatment include:
Less bleeding during and after
Less time in surgery and fewer sessions
Fast healing and short recovery
Minimal removal of healthy gum tissue
Elimination of bacteria and reduce inflammation within the mouth
Safe for a patient with health conditions and those of certain medications
Do The Added Benefits Of LANAP Increase The Cost Of Laser Gum Treatment?
Laser gum treatment is quite comparable in cost to the more traditional methods.  As with conventional methods, the cost can vary considerably depending on the degree of infection and damage to underlying tissue.
Untreated gum disease will result in the loss of teeth. Laser gum treatment is comparable to the cost of a single dental implant and the associated bone grafting. From an investment perspective, preserving your teeth and gums through LANAP is far more cost-effective than delaying treatment and having to get dental implants at a future date. Dental insurance plans may also assist in covering the cost of periodontal procedures and we can help you in obtaining the maximum coverage allowable by your dental insurance plan.
What Can I Do To Prevent Gum Disease From Recurring in the Future?
Regular dental and periodontal maintenance appointments will help prevent the need for future treatment of periodontal disease. Research has found that bacteria can accumulate to the point of causing bone loss within three months. For this reason, conscientious home care and regular appointments are very important.
Call Today To Schedule A Consultation
If you have any concerns about LANAP or any other dental service we provide, our friendly staff would love to speak with you and help answer your questions. Schedule an appointment today! We look forward to hearing from you and seeing a happier smile on your face!