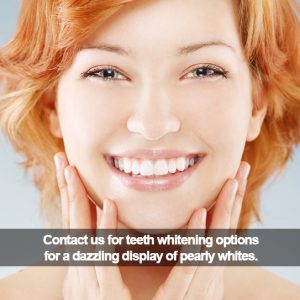 Are you unhappy with the color of your teeth? Discolored teeth can keep a lot of people from sharing their smile with the world and we don't think that's right. Dental Partners of Boston wants to help you achieve the smile you want so that you can share it with the world. As a result, we offer at-home teeth whitening trays to help patients reach their desired white smiles! Take a moment to learn more about this below.
What Is At-Home Teeth Whitening?
Teeth whitening is a procedure to bleach or whiten your teeth. At-home teeth whitening trays bring the desired results in a convenient and easy-to-use package. In addition to the trays, there are often toothpaste, rinses, strips, and other whitening products available for home use.
Is At-Home Teeth Whitening Right for You?
Here are some of the reasons you might choose at-home teeth whitening over other teeth whitening options:
Convenience: Perform teeth whitening on your schedule. Just follow the instructions. No need to block off time to go to the dental office.
Comfort: Some people experience anxiety at the dentist, that's okay! By performing at-home teeth whitening, you can avoid spending any time in the office.
Long-Term Results: Teeth whitening often needs maintenance, it's not a one-and-done type situation. By having at-home trays, you ensure that you maintain your whitening results.
How Is the Procedure Performed?
There are a variety of different at-home teeth whitening products and the directions vary for each. Typically, for the at-home teeth whitening tray, you insert a bleach or peroxide product into your mouth. The exact length that these trays remain in your mouth and how long to use them for the best result varies depending on the solution. Most trays are intended for overnight use and often come pre-packaged for ease of use.
Schedule an Appointment
At-home teeth whitening is an excellent way to get your smile brighter and whiter at your convenience without visiting an office. To request an appointment, call us or fill out our online form. If you have any questions about at-home teeth whitening or any other services we offer, contact us. Dental Partners of Boston is proud to help the greater Boston, MA, area with all their dental needs!