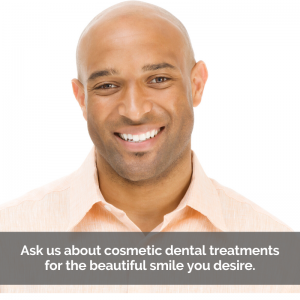 Many elements factor into natural confidence, from having self-belief to feeling able to express yourself without apology. This latter point is crucial, and may be why people choose to wear clothes that express who they are, why they take care of their skin, maintain hair-cuts, manicured nails, a
Of course, a vital underpinning of fantastic self-confidence is ensuring that you smile from ear to ear without insecurity. For some, this is easier than others. Teeth that experienced trouble growing in a perfectly calibrated dental environment, damage, stains, and other consequences of wear and tear can cause someone's beaming smile to feel tainted, at least in their mind.
For many, cosmetic dentistry, such as that provided by Dental Partners of Boston, can improve a smile while retaining a patient's natural beauty, and your beautiful beaming ear-to-ear appreciation of that around you. We would certainly recommend that you contact Dental Partners of Boston for a personal consultation to help you assess your needs – we can ensure you have more than one reason to smile.
The following examples should give you an idea of the services we provide.
Chipped Teeth
Of course, a simple chip can happen anytime, anyplace, from eating hard foods to general wear and tear, or as the unfortunate consequence of an accident or injury. You needn't have to put up with a cracked or chipped tooth, as our consultants will help you find the best solution necessary for a quick and easy repair.
Complete Smile Makeovers
Complete smile makeovers are fantastic opportunities and can be designated in the following ways, either through one treatment or a combination:
Dental Veneers Dental veneers are high-quality porcelain laminates that bond to your teeth. The excellent, robust, ultra-thin material covers the teeth by sliding over them, helping to cover stains and minor damage. This can be a light, unintrusive dental adjustment that helps strengthen and improve the aesthetic of your dental situation.
Composite Bondings Dental bonding is the use of enamel-colored resin composite that is utilized to repair a tooth suffering from damage. For instance, cracks, decay, and stains can be treated using this method. This works exceptionally well for uneven teeth, misshapen teeth, or recessed gums.
Dental Implants  Tooth loss is never something that improves your confidence, but you needn't feel stuck with it. Small titanium posts that replace tooth roots allow for excellent jawbone connectivity and rigidity. The installed crowns atop this foundation can grant you a beautiful tooth repair option. They will be recommended at your dentist's discretion, and have helped unlock the restored smile of even the most damaged dental environments.
Gum Depigmentation  You needn't have to have encountered a harmful situation or practiced neglectful dental hygiene to have un-even gum coloring. Some medications can cause discoloration, and habits such as smoking or drinking coffee can aid this. For some people, uneven coloring on the gums is hereditary. Gum depigmentation is the simple and effective procedure of using a non-invasive laser to react with the water content in your gums. To this end, you will have an even, healthy pink gum pigmentation with long-lasting results, usually completed in one practice visit with two additional appointments.
Teeth Whitening Staining and discoloration can take place thanks to the general wear and tear of daily living, and so there's no shame in enjoying a regular tooth whitening to restore your natural color. Our teeth whitening do-it-yourself kit is a popular choice. Still, in-office teeth whitening is also a phenomenal option that can help you ensure the treatment effective. Both methods will help you ensure your teeth are whitened by several shades, which should restore you to your natural self.
If you're interested in discussing cosmetic dentistry options today, please contact us to schedule a consultation with one of our award-winning dentists.