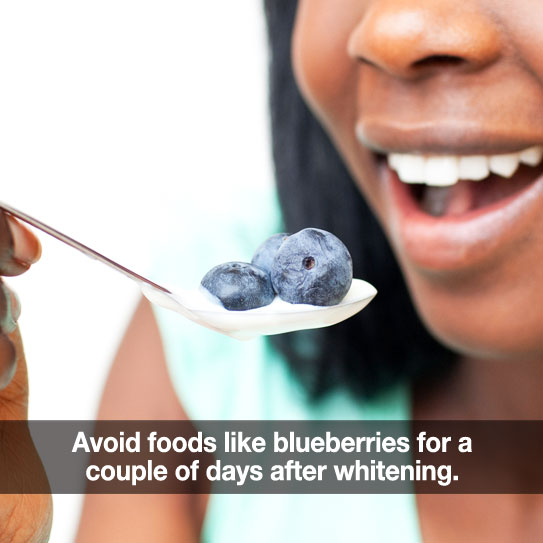 HAVE YOU RECENTLY WHITENED your teeth at Dental Partners of Boston? Congrats! We know your results are dazzling. Now, how do you make sure that those beautifully white teeth stay white?
Your Teeth Are Extra-Prone To Staining After Whitening
For the first couple of days post-whitening-treatment, your teeth will be even more likely to pick up pigmentation from food and drink.
Why? Well, our in-office whitening system reaches below the surface of your teeth, through little tubes, or pores in your teeth. After whitening, those pores may still be open for a little while, leaving your teeth vulnerable to pigmentation from food and drink.
Wait Forty-Eight Hours Before Having Any Of The Following:
wine
coffee
tea
berries
curries and Indian food
soy sauce
Always Rinse After Eating For A Whiter Smile
Those foods and drinks you'll want to avoid right after whitening are the same foods that contributed to staining in the first place. So if you can acquire the habit of simply rinsing your mouth with water after having, for example, blueberries, or red wine, you'll take a big step towards protecting your white, bright smile.
If you have any questions about your dental health, or about our tooth-whitening services, just ask! You can comment below, or on our Facebook page.
Thank you for allowing us to be partners in your dental care and health. We appreciate you!