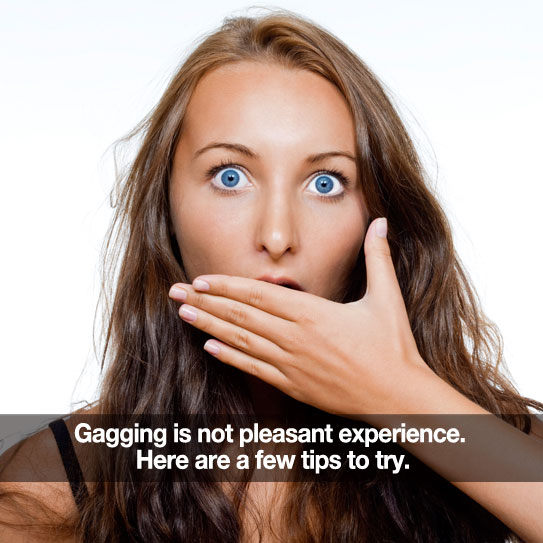 DID YOU KNOW 1 IN 5 patients tend to gag while receiving dental treatment? This can be more than an unpleasant problem. Many people avoid the dentist because of their strong gag reflex. Here at Dental Partners of Boston we want you to feel comfortable and confident whenever you come to see us. So here are some tips, if you suffer from an overactive gag reflex.
Tips To Combat A Strong Gag Reflex
Communicate Your Anxiety.
Let your dental team know that you struggle with a strong gag reflex. We have methods to help you cope and have a less stressful dental appointment.
Remember To Breathe.
Breathing through the nose helps patients with strong gag reflexes relax, which in turn helps them avoid gagging during their dental procedures.
Master The Art Of Distraction.
Distracting yourself from what is going on inside of your mouth is probably one of the best ways to keep from gagging. Whether it is talking to the person working on your mouth, moving your foot or listening to some music, distraction has been found to keep people from gagging.
We Want To Provide The Best Care Possible
Do you have tips of your own to help other patients? It's surprising the simple things that can help. Some patients schedule appointments later in the day. Some swear by putting a little bit of salt on the tongue. Share your own tips below!
If you need any special care or attention please let us know. We want to give you the care you deserve.
Thanks for your trust in our practice!