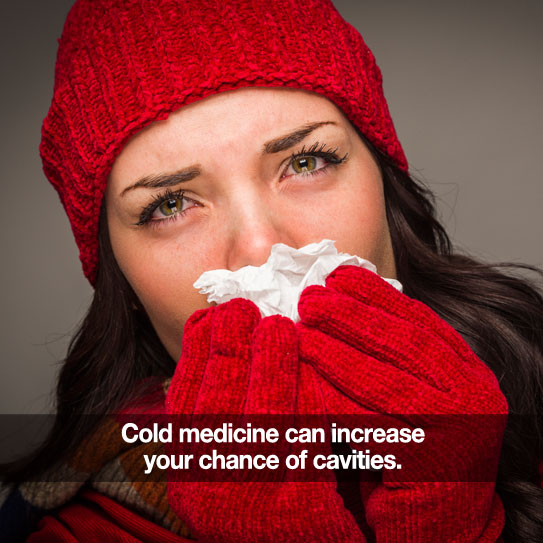 FALL IS HERE! THE LEAVES are changing and it's getting colder. Unfortunately, with the cold weather comes flu season. We want to help you keep your teeth healthy even if the rest of your body is sick.
Keeping Your Teeth Healthy When You're Sick
Being sick is tough on both your body and your teeth. Minimize the impact being sick can have on your oral health by being mindful of these tips.
Don't fall asleep with cough drops in your mouth. Cough drops can contain large amounts of sugar or sugar-like substances. When you fall asleep with one in your mouth, your teeth and gums are coated in sugar (and bacteria!) all night long.
Be careful of liquid cold medicines. They contain sugar and acids that can be harmful to the enamel of your teeth, especially if they are taken before going to sleep.
Drink lots of water. Many liquid cold medicines have alcohol in them and dry your mouth out. Water will keep your mouth hydrated and keep the bacteria from growing as quickly.
Good Dental Health=Good Overall Health
We hope that you won't need these tips! But just in case you do start feeling under the weather, we hope that you take good care of your teeth. Good dental health is an important part of overall health.
Thanks for your trust in our practice!