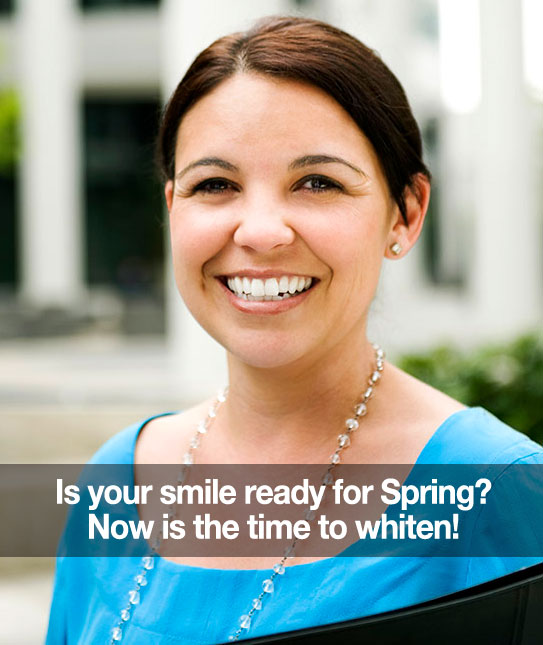 ONE OF OUR MOST popular procedures here at Dental Partners of Boston is teeth whitening. Our team is experienced in creating bright, beautiful smiles that give a clean and healthy appearance. If you've been thinking about whitening, we have three reasons for you to get it done this spring.
1: Spring Cleaning Just Feels So Right
Doesn't it feel great to shake off the New England winter? People freshen everything up for spring—we clean our cars, shampoo the carpets, and clear out cluttered closets. Make your smile a part of it too. A whitening can make you feel brand-new and ready for spring.
2: It's Photography Season
There's no way around it—photo season is coming up. Between the flurry of weddings, the graduation photos, class and family reunions, and vacation pics, your smile is about to be very well-documented. Later on, when you're scrolling through pictures and reminiscing over good times, you won't want to be distracted by yellow, dingy teeth.
3: Dental Partners Of Boston Offers Great Options
We offer a wide variety of whitening options. If you want powerful results fast, there's in-office Zoom! or BriteSmile whitening. We also offer at-home whitening if you want a cheaper option that works around your schedule.
So get spring in full swing—contact us about tooth-whitening. Remember, if you have questions about any of our procedures, you're always welcome to comment below, or post your question on our Facebook page.
Thanks for your trust and confidence in our practice.