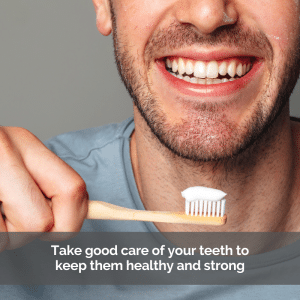 Your regular-scheduled cleaning and checkup may not always be the highlight of your month. But our team at Dental Partners of Boston wants to remind you that it's essential for your oral health.
Often, we're tempted to avoid dental care because our mouth feels just fine. But preventative dental care is an essential part of a healthy lifestyle. Not only can we catch things that you might not be aware of, but we also prevent problems from progressing to a dangerous and expensive stage.
4 Ways Regular Dental Cleanings Help Your Oral Health
#1: Health For Your Gums
Gum disease starts with a build-up of plaque and if untreated it can lead to tooth loss. Regular dental checkups allow the dentist to monitor plaque buildup and deeply clean your teeth.
#2: Protection From Cavities
Regular cleanings allow your hygienist and dentist to keep an eye on spots that are more prone to cavities. Cleanings will also give you the opportunity to ask any questions about your daily oral hygiene habits so that we can help you have a more mouth-healthy lifestyle.
#3: Fresh Breath
Even if you brush and floss regularly, a cleaning keeps your breath smelling fresh. We also check for problems that could be causing chronic bad breath.
#4: A Brighter Smile
Tea, coffee, and wine, among other things, can stain your teeth. Getting cleanings every six months can remove stains and buildup, brightening your smile naturally.
Dental Cleanings Help Your Overall Health
Regular dental cleanings are important for your overall health, too. Regular dental cleanings can lower the risk of problems like stroke and heart disease. Dental exams also frequently find evidence of other harmful diseases.
Schedule Your Checkup With Us Today!
Dental cleanings might sometimes feel like a hassle, just one more thing in a busy day. But we believe that you should be comfortable and confident in the dental office. In fact, taking some time to relax in the dental chair might be the opportunity to put your feet up that you've been waiting for all week.
Call and schedule your cleaning today! We would love to help keep your smile bright and healthy!