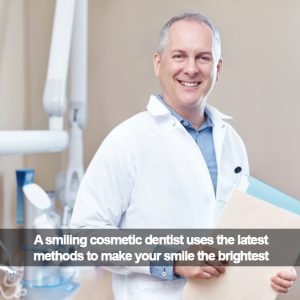 Cosmetic dentists are smiling about the latest procedures out there to help their patients smile better. The latest technology, treatments, and affordable options help their patients get a great-looking smile. Here are some of the latest treatments we found out there that can help you enjoy all the benefits of a pearly-white smile.
Gum Lift (Gingivectomy)
 Before lasers became a common staple in the dentist's office, gum lifts were complicated and somewhat painful procedures. Now, cosmetic dentists can shape your gums with a high-tech laser light show! Dental lasers can vaporize excess gum tissue to give you that smile that you always wanted.
Laser-guided gum lifts can be done for three reasons:
An uneven gum line that makes a smile look crooked.
The gum line hasn't fully receded when a permanent tooth emerges.
A lot of gum shows when a person smiles.
With the aid of modern lasers, gum lifts are done with minimal invasion, low pain, and very little bleeding.
Don't Get Veneers, Get Lumineers!
 Cosmetic dentists are getting excited about Lumineers, a new dental solution that replaces old-fashioned veneers. Regular veneers often require drilling and extensive temporary acrylic covers. Lumineers can be fitted within two clinic visits. Here is how the two-visit approach works:
Your dentist takes and impression of your teeth and sends them to a lab.
After etching your teeth, your Lumineers are fitted one-by-one to ensure the perfect bite.
Lumineers are affordable, high-tech, and painless. They can be fitted in two clinic visits.
Enamel Shaping and Bonding
 If your teeth are a little bit uneven, you don't need to spend a lot of money to get your perfect-fit smile. Your dentist uses their tools to remove a small amount of enamel from each tooth so that they align nicely. The benefit of this procedure is that it can be done quickly, even during a routine dental visit. It is a great way to even out a small chip in a tooth or smooth out worn teeth.
Some cosmetic dentists prefer to use bonding to adjust the length of your teeth. If one tooth is shorter than others, the application of bonding agents will lengthen the tooth, giving you the even smile that you desire.
Braces vs. Invisalign
 In terms of pros. vs. cons, Invisalign and metal braces come in at a pretty close tie. Metal braces are better for treating more complicated alignment issues, but there is an increased chance of enamel damage if the braces are too tight. Metal braces also are not good for active teenager. Metal braces and Invisalign also cost about the same.
Invisalign treatments are more cosmetically appealing and can be used to treat simpler jaw alignment issues. Invisalign treatments generally are:
Invisible
Removable for sports and activities.
Less likely to have issues with food getting trapped.
More comfortable than wire braces.
Can be adjusted easier as teeth straighten.
Amalgam Fillings
 Older dental fillings consist of metal material, which can crack and expand as the filling ages. Metal fillings are often selected because they are cheaper. However, there are other solutions for filling materials. Many people use their cosmetic dentistry visit as an opportunity to replace their old silver fillings with tooth-colored composites. Some people prefer the aesthetic color of amalgam fillings, while others may have concern with some of the compounds contained in metal fillings.
Amalgam fillings have a tendency to better bond with the existing tooth structure and match the natural color of your healthy smile more easily.
In-Office Tooth Whitening
 Many patients think that over-the-counter and home tooth whitening procedures will benefit them. However, there are several benefits associated with in-office tooth whitening. For example:
In-office tooth whitening tends to produce desired results faster.
Many over-the-counter gels and pastes contain hydrogen peroxide that can damage your tooth enamel; in-office tooth whitening is safer and requires fewer high-pH materials be applied to the surface of your teeth.
Dentists tend to have access to better pastes and gels, and can monitor your gum sensitivity as treatment is applied.
In-office tooth whitening is the most popular cosmetic dental service, and dentists can often meet your whitening needs in a quick office visit.
Faster Appointment Settings and Clinic Visits
 All of the latest trends in dental cosmetics are being driven by major changes in technology. In addition to gum lifts, dental lasers can also be used for teeth whitening. In addition, digital imaging and other techniques make your dentist visit quicker than before, as film and images no longer need to be processed.
Are you too busy to make a phone call to schedule your next dental appointment? Many cosmetic dentists now offer easy ways to schedule appointments, including:
Email
A website calendar
Social media
You can easily enjoy the benefits of a smile adjustment, helping you improve your self-confidence with cosmetic dentistry at Dental Partners of Boston. Call us today for a consultation!