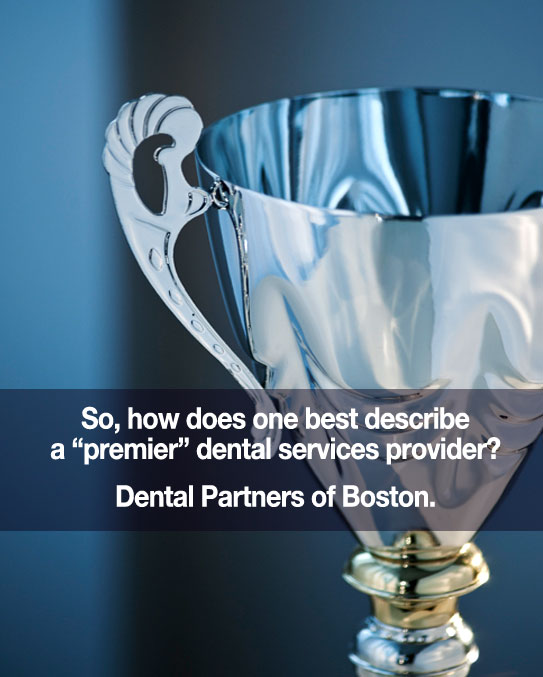 HERE AT DENTAL PARTNERS OF BOSTON we understand the importance of a healthy, beautiful smile. Not only can it boost your confidence, it can improve your overall health too! This is why we offer comprehensive dental care, with dentists who specialize in nearly every dental procedure.
Our specially trained doctors are certified in everything from implant dentistry, periodontal care, reconstructive dentistry, cosmetic procedures, general dentistry, and orthodontics. No matter what dental service you need, we provide it—and we promise you won't be in better hands anywhere else. Our general dentists and specialists have received top-quality training from the nation's most prestigious dental institutions, and their unmatchable skills are what has made Dental Partners of Boston one of New England's most respected and well known dental practices for over 35 years.
This depth of knowledge and skills across nearly ever facet of dentistry are what set our practice aside as a premier provider for dental services. Check our our doctors' bios to learn more about the special training and education they've had.
We look forward to serving you. Request an appointment today!