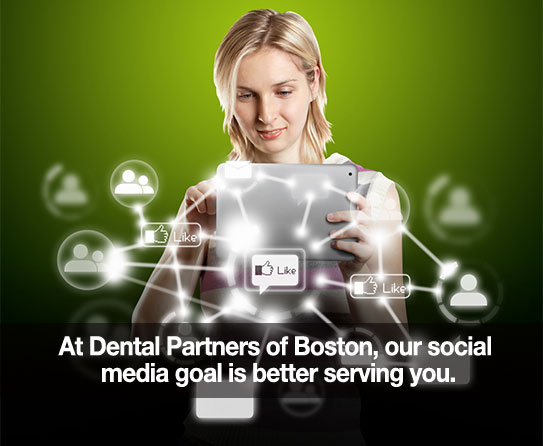 HERE AT OUR PRACTICE, WE make it a priority to keep abreast of modern technologies and techniques. We keep our standards high with a team of specialists who are among the best in their fields.
YOU Are The Most Important Part of Our Day
But at the end of the day, the most important thing that we do is provide excellent patient care. We hope that all of you—our valued patients—find us accessible, conscious of your needs, and sensitive to your concerns.
That's why we use social media. We want to take the great interactions that happen with our patients in the office, and continue them when you get home and go about your life. By reaching out to you on Facebook, and on our blog, we hope to give advice and tips that help you maintain a great quality of life.
Have You Ever Thought About The Benefits?
Have you ever thought about the benefits that come with getting to know your dentist better? People who have positive relationships with their dentists are more likely to schedule regular checkups, be proactive in their personal health care, and be receptive to suggestions from their dentist. All of this leads to great oral health, which in turn improves your overall health.
When you like and trust your dentist, you're also better able to deal with dental anxiety. In fact, if you're a reluctant patient, it's probably the very best thing that you can do for your dental health: get to know us better!
We encourage all of our patients to get to know our team better. Ask us about your questions and concerns! Give us feedback about how we can better serve you and your family. We're listening!
Do you have any questions about your oral health, or about the services we provide? Leave a comment below, or a post on our Facebook page. And of course, you can always call us.
Thanks for trusting us with your health. We're grateful to have you as a patient!